Return to the Round Robin Exchange Forum
|
Post a Follow-Up
---
| | | |
| --- | --- | --- |
| UPDATE: Traveling Daylilies (Photo Thread 15) | | |
Posted by
budsnblooms
z6KY (
My Page
) on
Sun, Jul 5, 09 at 13:19
This is the wish list box I got from Jo that I was telling you about in our other thread. Have you ever seen so many plants in one box. Speaking of which...take a look at the size of the box she sent and how wise she was to be able to put the two boxes together like that.
Thanks again Jo. I loved it all.
Debbie
---
Follow-Up Postings:
| | | |
| --- | --- | --- |
| RE: UPDATE: Traveling Daylilies (Photo Thread 15) | | |
WOW Deb looks like you got the mother load..hehe
Very nice.

Just thought its was pretty.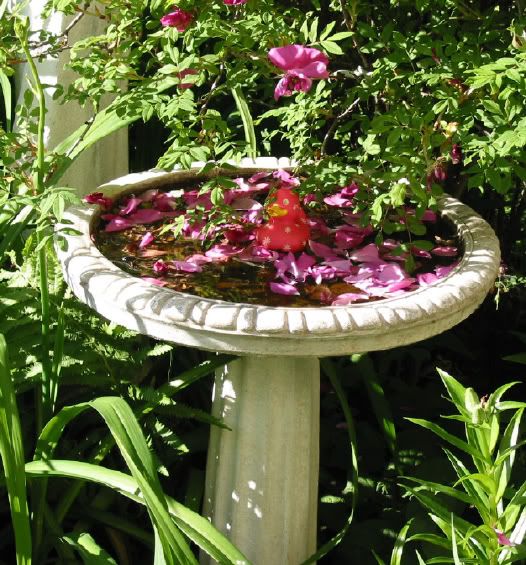 ---
| | | |
| --- | --- | --- |
| RE: UPDATE: Traveling Daylilies (Photo Thread 15) | | |
Holy smokes, look at all those plants!

Some photos from Nashville. Here's the Country Music Hall of Fame:

Impressive display inside:

Tennessee Titan's stadium:

Nashville Predator's ice rink:

I'm headed to Colorado Springs, Colorado this week for a short vacation with my boys. Have a good week everyone :)
Paul
---
| | | |
| --- | --- | --- |
| Photos from Colorado | | |
This was the first airplane trip for my boys... they were pretty excited:

We flew to Denver and drove down to Colorado Springs. The next day we made our way to Cripple Creek, a gold mining town:

We went on a tour of one of the mines that took us down 1,000 feet below ground surface into a mine shaft:

We had to visit the local railroad:

Next we went to Royal Gorge Park which features the world's highest suspended bridge:

It was very windy and pretty darn scary walking and driving across the bridge. The park also has an inclined railroad that takes you down to the canyon bottom:

A view of the bridge from the bottom:

They also have the world's longest single span aerial tram across the gorge... scary:

Next day we visited Garden of the Gods with awesome rock formations:

This one's called Kissing Camels:

Balanced Rock:

Here's the Garden of the Gods in the foreground with Pikes Peak in the background... that's where we're headed next.

Here's a reservoir on the way up with Pikes Peak in the background. This is the second most visited mountain in the world.

At 14,110 feet above sea level, it's a long ways up there. It was in the 90's at the bottom and 45 degrees at the top. Here we are at the peak:

There's still some snow left up there:

Of course the view was spectacular. They say this view inspired the song "America the Beautiful":

We made our way down, drove to Denver, and went to a Colorado Rockie's baseball game:

Next day we had some time before our flight, so we went to Dinosaur Ridge in Morrison... cool dinosaur bone fossils and footprints along a road cut:

And we visited the famous Red Rocks Amphtheater:

Hope that was enjoyable. Thanks.
---
| | | |
| --- | --- | --- |
| RE: UPDATE: Traveling Daylilies (Photo Thread 15) | | |
Wow, that was alot of cool things to go and do! Made me miss my hubby as we went there to several of those places and loved it also! Very nice pics! Melinda
---
| | | |
| --- | --- | --- |
| RE: UPDATE: Traveling Daylilies (Photo Thread 15) | | |
I lived in Canyon City, CO when I was young. We used to go up Skyline Drive all the time... talk about SCARRY! I went out there a few years ago & drove it for the first time. THAT was an experience I'll never forget!
---
| | | |
| --- | --- | --- |
| RE: UPDATE: Traveling Daylilies (Photo Thread 15) | | |
Beautifull pictures Paul.Looks like you had a great time.


Was out taking a few picture of the gardens yesterday.Its was overcased and cool.So was great for pictures.Poor you.hehe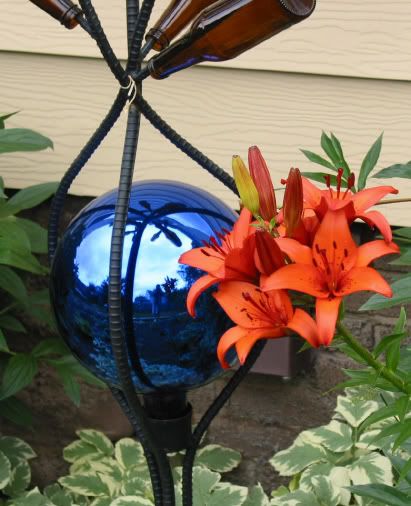 This is a seedling from Marmalade Slices x Velma Gibson.Sorry I'm not sure who send me the seeds.But the plant is 4 years old.Kinda of like it,wished it open more.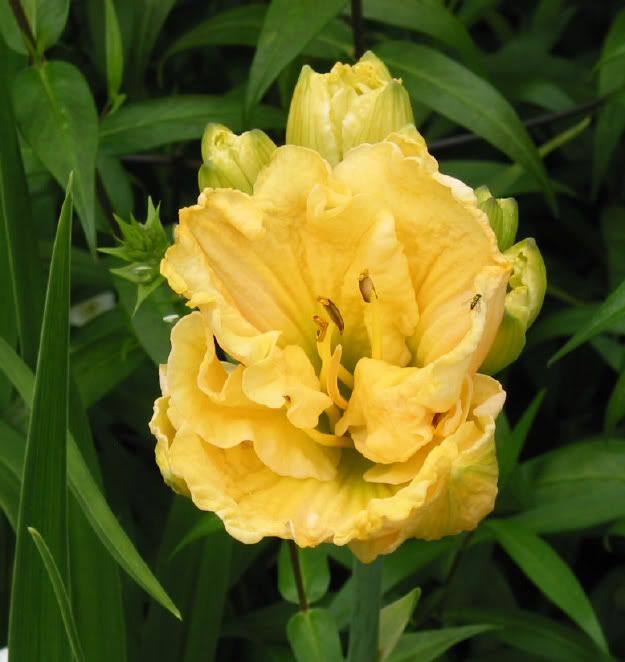 I just like daisies :)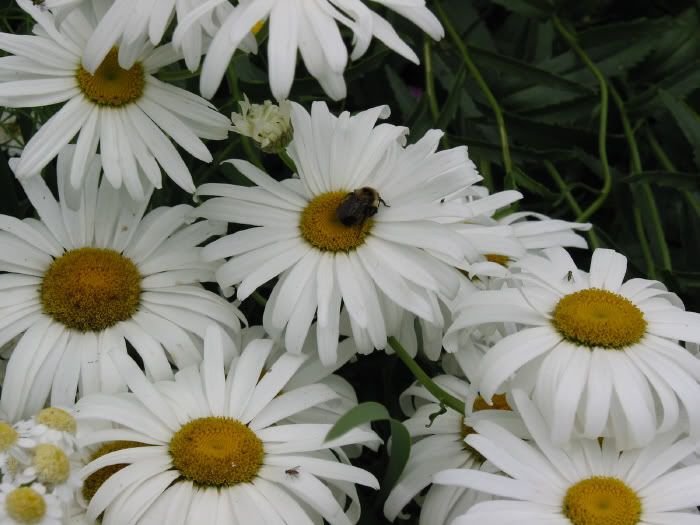 The daylily and lily are both from the group.Daylily Lemon Chiffon and lily Sphinx(well it was).I'm not sure what happen,but its not now.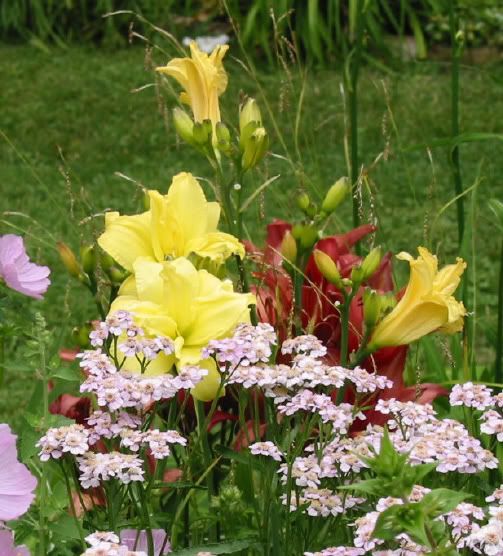 Lilies,Lolipops from Jo and Tinos.Thought it look nice.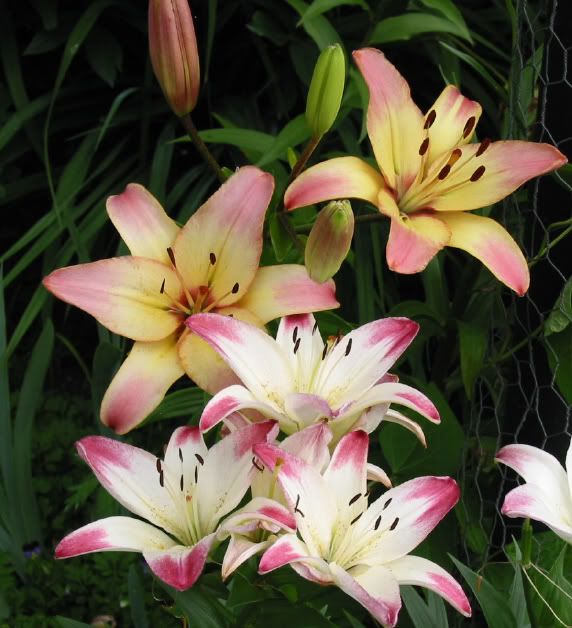 Hugs all,Jean
---
Post a Follow-Up
Please Note: Only registered members are able to post messages to this forum.
If you are a member, please log in.
If you aren't yet a member, join now!
Please Note: Only registered members from the U.S. are able to post messages here (this may be indicated by the title of the forum. All exchanges not indicated otherwise are restricted to those living in the U.S.)
If you are a member from an area mentioned above, please log in.
---
Return to the Round Robin Exchange Forum
Information about Posting
You must be logged in to post a message. Once you are logged in, a posting window will appear at the bottom of the messages. If you are not a member, please register for an account.
Please review our Rules of Play before posting.
Posting is a two-step process. Once you have composed your message, you will be taken to the preview page. You will then have a chance to review your post, make changes and upload photos.
After posting your message, you may need to refresh the forum page in order to see it.
Before posting copyrighted material, please read about Copyright and Fair Use.
We have a strict no-advertising policy!
If you would like to practice posting or uploading photos, please visit our Test forum.
If you need assistance, please Contact Us and we will be happy to help.

Learn more about in-text links on this page here