Return to the Round Robin Exchange Forum
|
Post a Follow-Up
---
| | | |
| --- | --- | --- |
| OBF doggie days of summer | | |
Posted by
veeja11
z7Wa (
veeja3@gmail.com
) on
Thu, Jul 30, 09 at 14:14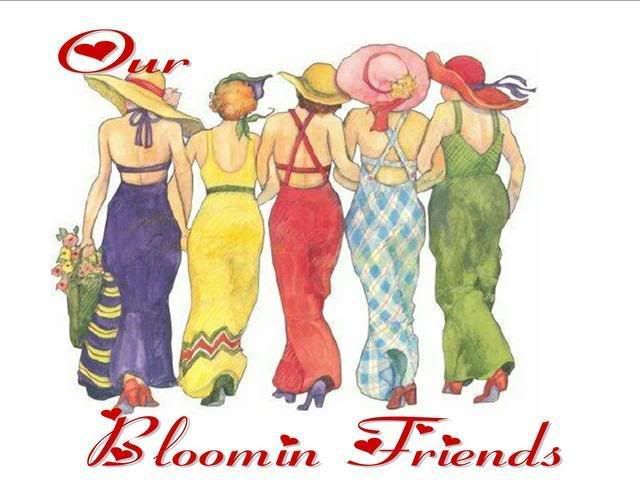 The blooming friends is a year long trade group, if you wish to join the group, please contact veeja3@gmail.com or shirley. we love new people. this month we are doing the doggie days of summer. it is even in the 100's here in seattle. you will send an item for your partners pet, a bulb or two, and something canned, jelly, pickles, beans, or ??? it's hot so whatever you feel like that won't roast in the box. please sign up . I am trying to get outside and dig prizes for games and think up games so if anyone would like to step in while I think, you are more than welcome to, lets play !! hugs carol
---
Follow-Up Postings:
| | | |
| --- | --- | --- |
| RE: OBF doggie days of summer | | |
Hi Big Sis!
Sign me up, please! I'll play this month. I don't have a doggie, but I've been working like one. :O) I need a break. Just make sure my partner likes daylilies, because that will be pretty much the only plant I can send right now! LOL

Melissa
---
| | | |
| --- | --- | --- |
| RE: OBF doggie days of summer | | |
I'm in!
I used to have a GardenWeb pal who almost always sent something in the package for my dog and my dog still gets so excited when we bring a package into the house - but there hasn't been anything in there for her in a long time. The group I was in was an every month package for a year and ended about 2 years ago.
I don't know if I can send or receive plants in August because of the heat, but bulbs are a good possibility as well as something canned or jelly or whatever... and I will add to that and make it a nice package.
Carol, match me with someone who has a dog if you can. Crystal would like to brighten some other dog's day!
Jeanne
---
| | | |
| --- | --- | --- |
| RE: OBF doggie days of summer | | |
Oh, I do have 2 kitties and a bird....if that counts...

and 6 kids.... :O)
---
| | | |
| --- | --- | --- |
| RE: OBF doggie days of summer | | |
Bunny,
How could two kitties and six kids not count?
Of course, that counts! I know how to send treats for kitties and kids also. LOL
Jeanne
---
| | | |
| --- | --- | --- |
| RE: OBF doggie days of summer | | |
count me in carol. my g-babe just got a new dog - so this swap is just in time.

it sure is H O T!!!!

picked my first tomato today. i little guy, probably could have waited another day or two, but i was ready. plucked two gorgeous basil leaves and chopped everything with a little S&P and EVOO and yum!!!!!! put me in the mood for i can't wait for more tomatoes.

hope everyone is staying cool.

maryanne
---
| | | |
| --- | --- | --- |
| RE: OBF doggie days of summer | | |
Hi everyone from The Land Of Rain. Another 2-4" of rain coming today, according to the weather people. I haven't filled a birdbath or watered a plant all summer. Did get to do a major overhaul and cleanup in my basement after it flooded last week. All this while DH is traveling for two weeks, of course.

Speaking of traveling, Carol I'm sorry I won't be able to join in the swap this month. (I won't tell my little dog, Gypsy.) We'll be gone too much and I'm afraid I won't have much time to spare, even when I'm still here. I'll look in when I get to use a computer now and then.

Dottie
---
| | | |
| --- | --- | --- |
| RE: OBF doggie days of summer | | |
Welcomwe Bunny, Jeanne and Maryanne, we know Mellen has a critter so I expect her to sign up too as well as Shirley and many others. sorry you can't play Dottie, Gypsy will be angry when we tell her. Ok bunny pick one critter to get a gift one child or one kitty or bird. what are the names and ages of the kiddo's I know Lili and the terror that starts with an A I think but the heat has fried my brain. hugs to all sign up Obf ladies Okay carol is confused why are we obf's All my bloomin friends ia ambf ?Am I senile ?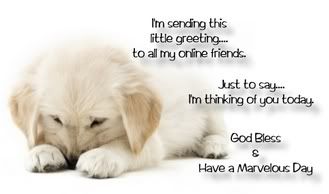 ---
| | | |
| --- | --- | --- |
| RE: OBF doggie days of summer | | |
Carol,

I am in and out...out...out of town during the month of August. What is the deadline date to send and to sign up?????? As a new OBF member, I need to send first and want to make sure I am around!

Thanks much!

Annie
---
| | | |
| --- | --- | --- |
| RE: OBF doggie days of summer | | |
Oh...that's not what I meant! LOL! I didn't mean "could someone send to my kiddos & kitties instead of a doggie"! :O)
I just felt left out because I don't have a doggie! LOL

It's not that we don't WANT one....we've just been waiting. Hubby wants a specific breed (either Lab or Rott...or a RottenLab...), and we've wanted to adopt one, NOT buy one. And of course, with so many potential chew toys running around (the kiddos), we've been pretty picky. Not just any doggie will do.

If my partner wants to just send to my inside kitty or bird, that would be great.

My kitty is Gypsy, and the bird is just...Bird.
Creative, I know. :O)

---
| | | |
| --- | --- | --- |
| RE: OBF doggie days of summer | | |
carol, it's because it's OUR BLOOMIN FRIENDS, not all my bf's.

bunny, i think we all knew what you meant - well, at least i understood you.

by the way everyone, carol's instructions say send to a pet, not necessarily a dog. i think one year i sent to someone's bird.

dang, is it ever raining and flash flooding and thundering and lightening. this weather has been a real message.

maryannae
---
| | | |
| --- | --- | --- |
| RE: OBF doggie days of summer | | |
I will be passing this month. Hope you guys have loads of fun!!!!

later...April
---
| | | |
| --- | --- | --- |
| RE: OBF doggie days of summer | | |
Bunny,
I certainly understood about your kids and pets. I had a smile on my face, but I guess you couldn't see it.

Maryanne,
Send some rain my way. It has been raining in the area all week, I think, but not at my house. Finally we get a little rain yesterday.

So where is everybody? I know swapping seems to be down (on GardenWeb and other groups) with the bad economy and high cost of postage, but I hope everyone comes by to say hello.

Jeanne
---
| | | |
| --- | --- | --- |
| RE: OBF doggie days of summer | | |
Bunny, that's funny that you have a cat named Gypsy and I have a dog with the same name. We adopted her from a local pet shelter, and at the time - she was less than a year old - they had been calling her Friskie. We didn't like that name, and decided to come up with something that sounded similar, so we wouldn't confuse her. (Her actual full name is Gypsy Rose Moth.) How did you come up with your cat's name?

Maryanne, can't believe the rain, either. I had actual torrents coming down my street and into my yard. I have one 35 year old rose of sharon that is on its way to dead from the constant wetness. The one just like it up the hill from it is fine.

Here's a snap of my yard yesterday.

---
| | | |
| --- | --- | --- |
| RE: OBF doggie days of summer | | |
Hi All,

Would love to play this month. Please count me in! It is so hot here right now. We have been over 100 for a while now. We finally got some much needed rain. Now it is nice and steamy outside.

I don't think I can receive any daylilies right now because of the heat but that is my only request from whoever gets my name. Have missed swapping with ya'll. I am ready!!!

Dianne
---
| | | |
| --- | --- | --- |
| RE: OBF doggie days of summer | | |
Welcome Dianne you didn't tell us if you had a pet. Earthly thankyou for explaining me again, you are sooo good at that. little sis, you should know me better than that !! so what are the kiddo's names ? I want some of that rain still in the 90's here and dry. we call it a red tomato summer as opposed to a normal green tomato summer. great grandaughter is running me ragged. I think as it is a hot slow month how about sign ups till the 15th and must mail by the 30th.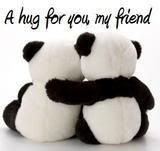 Carol
---
| | | |
| --- | --- | --- |
| RE: OBF doggie days of summer | | |
Carol, I will have to bow out this month. I have been so behind on getting boxes out these past 2 months that I better not try this month. Too much going on with son's upcoming wedding and school starting.
Mellen
---
| | | |
| --- | --- | --- |
| RE: OBF doggie days of summer | | |
Thanks Carol! I have two Pomeranians and they like to rule the roost. LOL.. They are pretty spoiled. Hope you get some rain soon. This was our first rain in a long time.

Dottie, that is way too much rain. Wow, I hope that the areas that are flooded dry up soon. It seems to go from one extreme to the other this year.

Jeanne, that is so funny that your dogs got excited when you brought a package into the house. They wanted their treats.

Maryanne, I tried growing tomatoes once and it got so hot here it was hard for me to keep them alive. I hope you are having good luck with yours.

Dianne
---
| | | |
| --- | --- | --- |
| RE: OBF doggie days of summer | | |
Oh Wow, Dottie! That looks like our yard last year! We had flooding the entire spring last year, and our yard was under 3ft of water. We missed the floods this year, but we've gotten a lot more rain than normal. I lost a lot of plants earlier this year from the constant rain. I hope yours can pull through!

We adopted Gypsy when she was about 11 weeks old. I found her on Craigslist, actually. I was looking for a puppy for my hubby, but found this kitten that was looking for it's 3rd home! Seems that the original owner had given her away to a lady whose hubby was abusing her (the kitten)! The lady begged the original owner to take her back- she was afraid that her hubby would kill the poor kitten. So she did, and she posted the kitten on craigslist.....and I happened to find that ad after it had been online for only 5 minutes! When I saw Gypsy, it was love at first sight....although, she was a bit scared (naturally!) and timid. Neither of her previous owners had named her yet, and I thought Gypsy suited her, since up until that point she hadn't really had a forever home.
She's a great little kitty....the kids love her. I think she's part dog, though. She LOVES to fetch, play dead, wrestle & drink from the toilet. (eeww!)

Big Sis~ The kids are:
William-who will be 13 on Tuesday!!! Lord help me, a TEENAGER!! AAAHHHH!!!!! lol!
Bowen-10
Elijah-8
Aubeni-5
Adora-3
Lilian-7 months

Well, I'm off to learn how to use the riding lawn mower. I've never used one, I've always been a push mower kinda gal. But hubby finally found an old lawn mower (been looking for 3 years!!), so now I have to learn how to use it. Darn things looks & sounds more complicated than an airplane cockpit! Give me the old "pull the cord to start & push it to cut" type mower ANYDAY. LOL
I guess I just need my can of rootbeer to take along with me while I mow now, huh? :O)

Have a great Sunday, everyone!
---
| | | |
| --- | --- | --- |
| RE: OBF doggie days of summer | | |
Hi All!
Long time no talk. I've been so busy to sit down and write something. I do think of you all. Now that it is tourist season when I see license plates from whatever state you are from(stay in the right lane if you are going to drive slow some of us have to work!!!) I think of you.

Carol,
You may be senile, lol, but you are remembering correctly. When Deb originally won the "Name the Group" contest, it was All My Bloomin' Friends. Somehow shortly there after, people started writing Our Bloomin' Friends, no one corrected it, and it stuck.
I'm sorry to say that though I have my two lovable doggies, I'll be bowing out this month. Hopefully I'll be back in next month.

Dottie,
Holy moly! Torrents coming down the street?! Wow, it looks like you live in a swamp. I sure hope it all clears up soon, and no more rain for you.

Maryanne,
And I hope the weather get better for you also! You ate a tomato from your garden!! I hate you, lol. I do have peppers and eggplants and beans, but no tomatoes yet. There's a lot of green ones out there so I will have tons soon.
Tell us more about the new doggie.

Jeanne,
I know I never wrote back to you. I'm sorry. I didn't mean to ignore you.

Annie,
Did I welcome you to the group before? Well even if I did saying welcome again won't hurt, so welcome : )

Ok, Gary is bugging me to come outside with him.
Talk to you all later,
Remy
---
| | | |
| --- | --- | --- |
| RE: OBF doggie days of summer | | |
Hey Bunny, welcome to teenagerville! It's loads of fun - you'll see! I just put my teenager on his first ever international flight by himself. He's off to Finland to visit with a school chum who came here as an exchange student last year. They grow up so very fast. I just keep thinking that every year is the best.

I am also learning to use the riding mower. What a blast! I think the plants look good, even if a lot of them don't have their heads any more! My kid was an expert at this. Now it will be up to me, Lord help the grass and everything green out there. DH is better at it, but he's into heavy travel mode.

Yeah, the water got pretty high yesterday, and it got WORSE today. We got another three inches in a couple of hours. It was lapping at the garage doors! DH just got back from a trip and couldn't believe it. We've never seen it like this. And, we're due for MORE tonight!

Maryanne, you must be getting some of this too?

Remy, do you get a lot of tourists where you live? I know you live somewhere in NY, but I thought of it as more suburban. Maybe I just get that idea from your gardens.

Mellen, so sorry to hear you were having a migraine. I get them too; had one yesterday, as a matter of fact. It's a horror. Hope you are all better now. When is your son's wedding?

Jeanne, I have the same thing with my dog. The mailman leaves her a dog biscuit every time he brings a box to the door. When we are walking and she sees a mail truck she tries to get into it, thinking that's where all the treats come from! And when I carry in mail and there's no treat, she's very disappointed and sniffs it all over.

Diane, I think Texas is lovely . . . in the Spring and Fall! I can't take the heat you guys have.

Annie, good to see you posting again. Do you travel for your job? And who is your pet?

Well, I must go and track the Finnair flight some more.

Dottie
---
| | | |
| --- | --- | --- |
| RE: OBF doggie days of summer | | |
I'll join this month! Even though it's very hot here, I'm sure I can put something together to send.......and I have three dogs and four cats so definitely qualify for the pet part LOL....

Sue G.
---
| | | |
| --- | --- | --- |
| RE: OBF doggie days of summer | | |
wow remy, what a memory....i thought at one time it was all my bloomin', but i was "corrected" so many time but someone that doesn't come around anymore, that i thought it was obf, because all the month posts say OBF. go figure. in any event, i love have you all as my bloomin or not so bloomin friends!!!!!!

i should have two more tomatoes this week. i did pick about 12 beans - big deal - and two cucumbers. i have several squash out there, i got two beets, there are a few pumpkins and i'm still getting strawberries. i have one lowly little pepper and all my pepper plants that wee flowering are no longer. my eggplant is a total bust, broccoli was next to non-existent this year and i have a few heads of lettuce.

many seeds were marked as something and certainly were not what they stated. that was a disappointment, but oh well.

this is certainly the year of herbs and hydrangeas. my herb garden is friggin fantastic this year. my hydrangeas have kicked azz since they started blooming.

carol, mine just turned three and she exhausts me. now not so much with the running around - it's the mouth - it's loud, it's girlie shreaky and it's non-stop. i love her to pieces, but my goodness, enough already.

dottie, i was on the expressway this morning when that horrendous rain storm hit. the visibility was zilch. i was so scared, my hands were shaking. it was sheer h*ll. so many cars stopped along the side. i couldn't stop, had to be somewhere at a precise time. just thinking about it now makes me cringe. watching the news and seeing all the various areas was insane.

aside from all the rain, i just love your yard. how much land are you on?

remy, good to see ya. i was wondering where ya been. jessica and i played a license plate game the last leg of our journey up your way. got about 3/4+ states. certainly kept me awake after all that driving. that area brings them in from everywhere.

jeanne, with all the rain we have been having, i would have no problem sharing. certainly makes you appreciate perfect weather.

melissa, i love different names for kids. today i met a little girl name una - celtic/gaelick meaning is unity. i looked up adora one time "loved child", but couldn't find bowen or aubeni - are they family names?

dianne, good to see ya. that's too hot for me. i so look forward to fall and winter. as much as i love the popping of spring and the blooms of summer, give me the cold weather anyday.

annie, welcome to the group.

speaking of debbie, where is she? she has all those pets, i believe.

mellen, when's the wedding? seems like just yesterday you mentioned he was dating her and what a lovely girl she is. are they letting you "help"? will they get married on your land?

hope everyone else is doing well. where is shirley these days? anyone know the schedule for the remainder of the year?

well, it's almost 2:00 and i better get to bed otherwise, i'll be useless for work.

enjoy your tomorrow!

happy blooms
maryanne
---
| | | |
| --- | --- | --- |
| joining the group | | |
Hi! I emailed veeja3 about joining the swap, but I don't know if my email went through...anyway I would like to join this sounds super FUN! :-) vina~~aka~~flowergirl34
---
| | | |
| --- | --- | --- |
| RE: OBF doggie days of summer | | |
Okay, his flight landed safely, so now I can breathe again. You moms know how it is.

Maryanne, my land is just one acre (more than half under water lately!). We put in a "dry creek" to carry run-off from our up-hill neighbor's property, but that got totally over banked and our railroad timbers, which form a foot path across one portion of the stream, floated away into the bamboo! We do have a little bridge that stayed secure, so I can still navigate back there until we get the other path sorted out. I'll have to go out today and see what else needs attention. The day before one of the big rains I went outside and found some of my potted plants washed away from where they had been sitting and 100' away in another part of the yard!

I envy your tomatoes. I have only the little sauce ones, so far. However, I do have loads of pole beans. They are the best and tenderest and have no strings. They are blue lake pole beans. I get about 40 big beans every second or third day from 8 plants on a bamboo teepee. Had a few zucchini, several smallish broccoli and a yellow pepper, and some cukes. Raspberries are unhappy with the water. Lots of white small ones on the vines, but they are losing leaves fast and the fruit isn't getting bigger. We live so close - when you are headed into Jersey, you should let me know and stop by.

Gotta go give my Gypsy a walk. It's not raining! (yet)

Dottie
---
| | | |
| --- | --- | --- |
| RE: OBF doggie days of summer | | |
Maryanne~ When we named all of the children, we really thought about what the names meant. Some of their middle names were after a family member, but the first names were really considered a long time. Here's what they all mean:

William Marcus~ Determined guardian/defender (great for the oldest kid!) & Marcus is after his daddy (but it means combative...which is proving to be the case since the hormones have started kicking in!! ACK!)

Bowen Reed~ Handsome/victorious (also the last name of the midwife that delivered him!) & Reed is a family name

Elijah Tai~ God's helper/Faithful man & prosperous/talented

Aubeni Ellyse~ We prayed for a girl, and lo, she arrived! (Aubeni is an African name) & Sworn to God (Ellyse is also a form of Melissa)

Adora Marianna~ Generous, loved gift from God & Thoughtful (Marianna after both my grandmas- Marian & Anna)

Lilian Alaya~ Pure Beauty & Precious (Alaya is a feminine form of Alan, also...which is a family name)

Hope that didn't bore anyone too much! :O)

I've been getting the baby's garden ready today. It is turning out to be MUCH bigger than I had planned. I started in one corner, but hubby says.."you know, it's really difficult to mow in that other corner, too....so you could extend the bed out this direction, and make it bigger..."
Yeah.
Easier said than done. LOL But it's a big bed now, it goes along the front of the house. It's about 30 feet long, but pretty narrow- it's only about 3' at the widest. So it hasn't been a LOT of work, but more than I'm used to. :O)

Now, I've just got to re-arrange my other flower beds so that I can take flowers from them to put in the new bed. Whew. It's gonna be a long week. LOL And HOT! Mercy, it's supposed to be near 100 this week.
That last week of 70's and 80's just spoiled me, I tell you what. :O)

I hope everyone has a great day!
---
| | | |
| --- | --- | --- |
| RE: OBF doggie days of summer | | |
Hi, everyone! The fair is over, and hubby mailed my box to Shirley today, but I'll have to get the dcn from him later. Where is Shirley?

Dottie, I couldn't believe your yard! Like my sister would say, "Holy Buckets!"

I'd like to join in the doggie days. I don't have a dog or cat anymore, but I do have two horses. Would like to sell one, though.

I met an Adora. She went by Addie. Bunny, are you and Carol really sisters?

We've had a rather cool summer here. Folks are saying "what summer". Anyway, I'm happy that we have no flooding, no drought, and no snow right now. ; )

I was trying to send a couple of photos, but it won't work. : (

Treasa
---
| | | |
| --- | --- | --- |
| RE: OBF doggie days of summer | | |
Oh Treasa, isn't that SO frustrating!! I tried and TRIED to do it for sooooo long and then, finally, I discovered something that my computer was blocking and DH fixed it. It sounds so easy when someone tells you, just click on the html in photobucket. Now that I can do it, it does seem easy! I hope you can find out why it doesn't work for you. I love to see photos of everybody's yards and pets and projects and kids, etc.

Dottie
---
| | | |
| --- | --- | --- |
| RE: OBF doggie days of summer | | |
Yes, Dottie. I'll try to figure it out.

dcn number on Shirley's box:

0305 2710 0002 0872 4049
---
| | | |
| --- | --- | --- |
| RE: OBF doggie days of summer | | |
Treasa and Sue welcome to the swap, the rest of you will be missed. my tomato plants are full also just waiting for red, st remy is really loaded so is a new one i tried black plum, then dh saved seeds from either big boy or green zebra last year and two plants of something came up as volunteers in the 90's so I hope to see red this year. sweet corn has lots of ears also and summer as well as winter squash are doing great lettuce is done for the year, potatoes are looking good. game for 2 orange lilly bulbs. Who can post the best summer squash recipe with ground beef then list the most recipes by name. Bunny I was thinking of Adora as the terror starting with t guess I meant a. flowergirl I will check for your e-mail, sorry to be so slow answering. is flowergirl the same as always being a bridesmail never a bride ? hugs carol
---
| | | |
| --- | --- | --- |
| RE: OBF doggie days of summer | | |
carol, not in my case :-) married with two little ones. A girl (5) and a little boy who just turned 1. Boy do they keep me runnin'! Thanks for the welcome!! This sounds like such fun!!!vina~~aka~~flowergirl34 (my husbands idea, he says I'm always planting something LOL)
---
| | | |
| --- | --- | --- |
| just read carols email | | |
Hi! I need to complete a trade with someone...anyone interested? :) vina
---
| | | |
| --- | --- | --- |
| newbie question alert :0) | | |
Sorry, but I have a question about the email sent to me. Carol or anybody else how do I send in my package first during the first 3 swaps. I thought they would all go out at the same time? Sorry, I am not quite understanding the swapping just yet...but I'll learn. vina
---
| | | |
| --- | --- | --- |
| RE: OBF doggie days of summer | | |
Hi Vina~
What it means to send first is that before you RECEIVE a package, you'll be required to send your package FIRST. Like this:
In a swap, we assign partners
(example: Carol sends to Vina, Vina sends to Sue, Sue sends to Remy...etc...).
So BEFORE Carol would send her package to you, YOU would need to send your package to Sue. Once Sue had received her package & posted on the thread that it was received, Carol would THEN send her package to you.

Does that make sense? It is the rule of thumb in most swaps on the Round Robin forum that the newest person in a group needs to send their package first, just as a safety precaution. We've had some newer persons join in a swap and receive a box from someone, but never send their part. It's very disappointing to everyone involved- not because of the plants or items, necessarily- but because of the time taken to chose things for someone else and the honesty factor, of course.

I hope that explained things a bit?

Oh, and WELCOME to the group! I'd be happy to trade with you, if you'd like. :O)

Melissa
---
| | | |
| --- | --- | --- |
| RE: OBF doggie days of summer | | |
Hi Melissa, Just made it back to the computer. A wonderful lady named Del traded some of my plants for a boat load of kwanzo daylilies. I've been diggin half of the morning.:) I'd love to trade...I have my trade list updated pretty okay. Just take a look and see if there is anything your interested in. Thank you!!!!for being my first trade in this group.vina
oh! and I think I get the rules. I have done about 10 or so trades on the plant trade sites and now I'm also in on the big fall plant swap...this site is great!!
---
| | | |
| --- | --- | --- |
| RE: OBF doggie days of summer | | |
Vina~ I sent you a message, but it was through the GW messaging thing....which isn't always reliable. UGH.
Please let me know if you don't get it. My email is hazelnutbunny@hotmail.com if you want to email me directly.

Melissa
---
| | | |
| --- | --- | --- |
| RE: OBF doggie days of summer | | |
My two German Shepherds have informed me that they would like to play............If I have until August 30 to send than I am in!! I should be home by the 24th or 25th. As I need to send first...whoever is my partner, please know that I will be sending after the 25th but before the 30th!!!!! If this is a problem, just let me know!!

Headed out of town for a few days...must run!!

Thanks!!

Annie
---
| | | |
| --- | --- | --- |
| RE: OBF doggie days of summer | | |
Hi,
I'm still here, just trying to catch up with everything. ;)
Still have 2 houses, I didn't even try to put Mom's on the market yet. The house went down 50% in value. So, I'm holding on to it for as long as it takes for the economy to level out again. I'm running constantly in between the houses, watering grass and taking care of the landscape and flowers. I hired a landscape company to take care of Mom's house, it's on a high hill and I could never ever cut that grass. I did when I was little, and remember laying on the couch for an hour recouperating!

I would love to join this month. Or should I say Melvin and Toby would love to join. I won't even go into how many pets I have. Our latest being a pot bellied pig, LOL! I've had him since January and have hesitated to even say or tell about our newest addition. My Son came home with him (without telling me much) he was the size of Melvin our boston terrier, and now grew much larger these last few months. He's really adorable, but it hurts when he steps on my feet! The other day his hoove was stuck in my flip flop, he smashed my foot and I had a "V" mark embedded in my foot for a day!

So yes, count me in for this month!

Hugs,
Deb

Pic of Mel and Toby!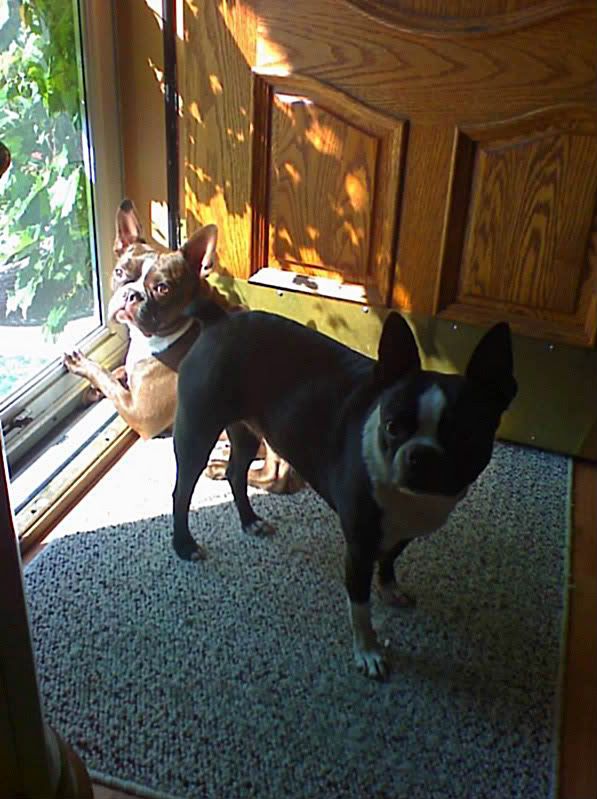 Pic of Baby and Quack! (They talk and named themselves)
---
| | | |
| --- | --- | --- |
| RE: OBF doggie days of summer | | |
Hi. Deb your puppies are so cute!! I don't have any dogs (our Noah went to heaven about 2 years ago). I have two cats (Apple and Kiwi). They are about as brave as nothing. Apple slammed into the sliding glass door the other day trying to get back IN the house when a bird landed to close! I thought she really hurt herself, mostly just scared me.

HI! Melissa...you have mail...

vina ~~aka~~flowergirl34
---
| | | |
| --- | --- | --- |
| RE: OBF doggie days of summer | | |
Oh, Shirley...............Where are you?
---
| | | |
| --- | --- | --- |
| RE: OBF doggie days of summer | | |
Hi All,
I've been gardening all day. I'm trying to get caught up this week. Plus Gottagarden is coming over on Thursday for the first time so I would like it to be nice. Thank goodness it isn't as dry as normal or the garden would look tired. I've got a college sorority reunion on Friday and my brother's fiancee's shower is on Sat. so I've got full plate.

Dottie,
I can't believe your water got worse! What a summer.
I live near Niagara Falls and work there too. So no, people are not cruising my neighborhood, lol, but the major routes get filled with tourists.

Maryanne,
I had my first tomato! It was small though, but good. I went to the farmer's market for gherkins and one farmer had a basket of homegrown cherry tomatoes so I brought them home too. Gary was happy.
I would love to see those hydrangeas!
I do remember when you came and you and Jess were playing the license plate game. I've seen some odd ones lately like Utah and Hawaii. Yes, Hawaii, lol, I did a double take. I wonder how much it costs to take a car from there to CA on a boat.

Melissa,
Your writing could never bore me!

Treasa,
It has been cool here too, but thankfully it finally warmed up in the last week.
I'm wondering where Shirley is too. I hope she's not working too hard.

Deb,
Good to hear from you! I can't believe you got a pig. You are much to nice of a mom to let your son bring home farm animals, lol. Melvin and Toby are so cute.
I'm sorry to hear about the price drop. That's a lot of work, but I don't blame you.

Vina,
Nice to meet you. What part of the state are you in?

Have a good night everyone,
Remy
---
| | | |
| --- | --- | --- |
| RE: OBF doggie days of summer | | |
Deb, I am really enjoying that fuzzy Wandering Jew start that you sent to me. : ) It's spreading nicely now. Thank you again for that. Also, I won a blue ribbon with the white Begonia at the fair. Good night everyone. Hugs, Treasa
---
| | | |
| --- | --- | --- |
| RE: OBF doggie days of summer | | |
Good Morning All!
Not much happening here. Kiddos start back to school on Friday. Why would the first day be a Friday? They go to school for ONE day, than have the weekend off??? Still scratching my head over that one.I'm going to miss them when they go....

Great pet pics everyone!!!

Treasa~~Congrats on the blue ribbon!!!

later...April
---
| | | |
| --- | --- | --- |
| RE: OBF doggie days of summer | | |
Hi Remy, I'm in the Fingerlakes. Pretty much right at Exit 40 on the NYS thruway (Weedsport). My brother went to Fredonia to college and lived in N. Tonawanda for years before moving back are you near there? It is lovely up there. vina.

Oh! and yesterday I only mentioned our cats and last night when I went over to the barn my horse gave me a LOOK...can't believe I forgot him. My largest baby...almost 5,000 pounds of mush... my Boogie. He's a 25 year old Tenn. Walker. I've had him since he was about 9. I still can't believe I forgot to add him...bad mommy :(
---
| | | |
| --- | --- | --- |
| RE: OBF doggie days of summer | | |
Ok game time for 2 orange asiatic lilly bulbs, fast increasing bulbs, bright orange post a zuchinni or summer squash recipe with hamburger. then name as many as you can squash recipes by name. anyone can e-mail you and ask for the whole recipe, if you are caught with no real recipe for your listing you will be disqualified. since I have trouble being understood, here is an example.
my zuchinni recipe,
squash and squid
1 cup squash
8 diced squid
4 apples pared and diced
1 cup of onions
1 clove of elephant garlic
2 cups of tomatos
fry zuchinni and squid w/ onions and garlic, add apples and tomatos fry for 2 min pour into baking dish bake 1 hr at 350. serve. serves 6 unfortunate people
trhen list recipes
1. yellow squash and turtle
2. zuchinni and road kill
3. lizard and yellow squash
on and on, person to list most recipes gets the prize. but anyone can e-mail you for the entire recipe if you don't have it, yhat person will notify me and you will be disqualified. aug 9th is the deadline then someone else can post something they want a recipe for, same rules apply, I will send the prizes for each game, lilly or superstition iris bulb till signup deadline of 15th. don't try my recipe it isn't real, so I am disqualified. lets play !! hugs carol
---
| | | |
| --- | --- | --- |
| RE: OBF doggie days of summer | | |
Hi

I hate to come in with only "blah" news but..........(drum roll please) Phoenix official LOW temp yesterday (and yes that is LOW Temp) was .............95 degrees..

I forget what green looks like...........
---
| | | |
| --- | --- | --- |
| RE: OBF doggie days of summer | | |
Thanks, April! Actually, I received 48 blue ribbons and 8 best of shows in various exhibits at my county fair this year. ; )
---
| | | |
| --- | --- | --- |
| RE: OBF doggie days of summer | | |
Sue, We haven't seen a high temperature this year that low! LOL
---
| | | |
| --- | --- | --- |
| RE: OBF doggie days of summer | | |
I am going to skip this month but hope you all have a lot of fun. Take care, Amy
---
| | | |
| --- | --- | --- |
| RE: OBF doggie days of summer | | |
Hi All,
Gottagarden came over and so did another local GW person, Mulchy. Everything went great and I took them to a couple nurseries. The one was having a buy one get one free sale we were very happy about that!

Vina,
I live in Tonawanda, so very close to N. Tonawanda. My one brother went to Fredonia in the mid 80's. The middle of the state is very nice. I love stopping in small places in the Finger Lakes area.

Treasa,
Great job at the fair! Do you have pics?

April,
That is weird about school. Your kids start back early too.

Sue,
Wow. It has been a couple years since I've seen 90. The highest temp. ever recorded here was 99 in like 1948. Funny thing is it get a few degree over 80 and people start to complain about the heat, lol.
Remy
---
| | | |
| --- | --- | --- |
| RE: OBF doggie days of summer | | |
Thank you, Remy. I have pics, but can't seem to post them here.
---
| | | |
| --- | --- | --- |
| RE: OBF doggie days of summer | | |
how am I gonna cook squash if no one will play my game and post recipes. I can add hand lotion to the prize. come on and play. hugs carol
---
| | | |
| --- | --- | --- |
| RE: OBF doggie days of summer | | |
Hi Remy! My brother graduated in I believe 84. I am the baby in the family. There is 10 years difference between the closest age brother and myself. I remember going to visit him on campus. It was beautiful. He lived in N. Tonowanda for 10 or so years after graduation. He lived in a lovely neighborhood.

It seems there is never a weekend that goes by where there aren't at least a few things to do. This weekend is the town Heritage Days. All the women come in wedding dresses and have afternoon tea in the historical societies garden. Talk about funny!! You haven't laughed until you see 40 or so women all trapsing about in wedding gowns on a Saturday afternoon. So NOT going to miss it! Its followed by a parade and general festivities...but the tea...perfect!!

vina
---
| | | |
| --- | --- | --- |
| RE: OBF doggie days of summer | | |
Okie Dokie....I've got a few recipes that use squash & hamburger. Here goes:

Stuffed Acorn Squash:

6 tbsp. butter
2 cloves garlic, cut into very thin slices
1 lb. hamburger
4 slices white bread with crusts removed
1 c. milk
1 egg, beaten to a lemon yellow
1/3 c. chopped parsley
1/3 c. chopped celery
1/4 tsp. salt
1/4 tsp. pepper
1 tsp. monosodium glutamate
4 acorn squash, sliced lengthwise, with the seeds & pulp removed
1/3 c. water

Melt the butter in a skillet, being careful not to burn it. Add the cut-up garlic and saute for 5 minutes. Now remove the garlic and discard it. Here garlic is used as a very subtle flavoring agent, if left in it would overwhelm the squash flavor.

Brown the meat in the garlic-flavored butter; break up the slices of bread and soak in the milk; to the bread mixture add the egg, parsley, celery, salt, pepper and monosodium glutamate. Stir in the meat mixture and continue to mix and stir until all is very smooth.

Fill each squash half with a portion of the mixture, then place the filled squash in a shallow baking pan. Pour the water into the bottom of the pan. Do not cover. Place in a preheated 350 degree oven and bake for 1 hour, or until the sides of the squash can be pierced with a fork.

Other squash family recipes:
~Hamburger squash casserole
~Squash, Tomato & hamburger
~Spanish noodles
~Italian veggieburger soup
~Stuffed summer squash
~Zucchini Italiano
~Stuffed zucchini
~Garden skillet supper
~Summer bonanza
~Sweet & sour meatballs
~Garden veggie mix
~Goulash
~Zucchini casserole
~Hobo dinner
~Complete summer casserole
~Beef dinner in a pumpkin
~Kussi
~colache
~Mexican spaghetti
~Baked spaghetti squash supper
~Yellow squash casserole
~Hamburger stew deluxe
~Pizza squash pie
~Zucchini meat loaf
~Kosac
~Squash with beef rice stuffing
~Zucchini perini
~Greek stuffed zucchini
~Beef & zucchini bites
~Spicy butternut squash chili
~Zucchini lasagna
~Zucchini scramble
~Cajun zucchini casserole
~Pumpkin chili bombs
~Grilled garden burgers
~Meatball shish kabobs
~Tortellini soup

Whew. That's about all I have. I've got more, but they are just variations on the same ones I've listed.

And now....I'm hungry. Gonna go raid the fridge. :O)
---
| | | |
| --- | --- | --- |
| RE: OBF doggie days of summer | | |
Bunny, I think we should declare you the winner!!! ; )
However, I think you forgot Zucchini Bread. ; )
Carol, I think Bunny gets the prize. Don't you? Treasa
---
| | | |
| --- | --- | --- |
| RE: OBF doggie days of summer | | |
Gosh how I have missed everyone....I will be glad when gardens are through. I have been canning green beans, freezing tomatoes and will be making apple butter this week-end.

Bunny-I sent a couple of plants for your memory garden on Monday. Hope you have received it.

Carol-I will have to pass on this months swap. I have not sent my box for the July swap yet. I can't believe I am this far behind. Just can't keep up.

Good news though...DH found a job and has been working for 3 weeks now. God is good all the time.

Daylily Bumble Bee Boogie

Calla Indian Summer

Daylily Tennesee Flycatcher

Daylily Hold Your Horses


Cleopatra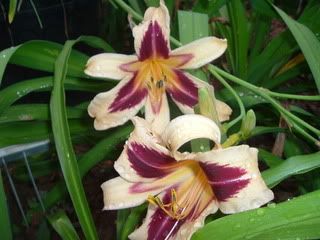 Mango Tango


Sparkling Burgundy Pineapple Lily


Daylily Jo Barbre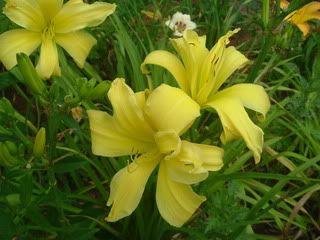 Tree Lily Boogie Woogie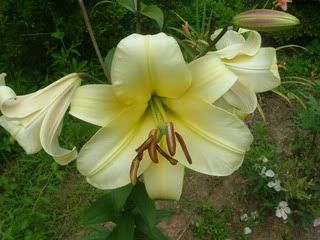 Another Lily

Shirley
---
| | | |
| --- | --- | --- |
| RE: OBF doggie days of summer | | |
@@ Wow, what gorgeous flowers, Shirley. Glad you're back. We missed you. Glad your hubby is working. It would be fine with me if some of your plants jumped in the box headed for my garden. ; ) I saw some of your photos on another thread. Absolutely stunning. @@ : )

Now if this message will post, it was rejected last night because I already left a message. : ( Treasa
---
| | | |
| --- | --- | --- |
| RE: OBF doggie days of summer | | |
Zucchini BREAD! Hmmm......Well....I guess I didn't include that because it doesn't have hamburger in it.
Made me pause there for a minute, because I was thinking...DUH...why didn't I include that one, I just made it yesterday! :O) LOL


Shirley~ I haven't received anything yet, but will let you know when I do. Thank you so much for sharing with me!
Your flowers are lovely (as always!). The one in the picture BEHIND the last one is gorgeous! It's trying to hide, but I can see it. :O)

I hope everyone has a great day & STAY COOL!
It's going to be in the low 100's here (with the humidity). ACK!

P.S....Remy, I would give my eye teeth for a high in the low 80's! You northerners are spoiled! LOL!
---
| | | |
| --- | --- | --- |
| RE: OBF doggie days of summer | | |
Ok, I know I've been thinking it while reading the posts...but obviously haven't SAID it yet...

WOW, TREASA! 48 blue ribbons!! You go, girl!! :O)
What did you enter? A bit of everything? Or just plants?
That is just incredibly awesome.
Wow.

Sorry for not saying so earlier! LOL!
---
| | | |
| --- | --- | --- |
| RE: OBF doggie days of summer | | |
Me again. LOL

Shirley~ I received the plants today. Thank you so much for sharing with me!
I have the daylily soaking, and I'll plant her & the bulbs tonight after the temp goes down.

I will post some pictures of the bed when I get it closer to being finished. It doesn't look like much right now- I'm only able to work on it in bits & spurts- but it'll look great when it's done.
---
| | | |
| --- | --- | --- |
| RE: OBF doggie days of summer | | |
Hi All! I just figured out how to post pics. They are on my exchange list. Still figuring out how to get them here. Cross your fingers and talk to you soon.

Holy Cow Treasa 48 Blue Ribbons...YOU ARE AWESOME!!

vina
---
| | | |
| --- | --- | --- |
| RE: OBF doggie days of summer | | |
Bunny wins !!! will send prize by wednesday, I do need you to send me the whole recipe for squash hamburger casserole, stuffed zuchinni and zuchinni italiano, not to test you but to try the recipes, they didn't have to have hamburger. okay bunny post what you would like recipes for. I will send prize, same prizes. hugs carol
---
| | | |
| --- | --- | --- |
| RE: OBF doggie days of summer | | |
I'll post the recipes here so that everyone can try them, Big Sis!

Hamburger Squash Casserole

1 1/2 lb. hamburger
1 lg. onion
2 c. grated cheese
1 can cream of mushroom soup
Squash

Slice squash and make 3 layers on bottom of casserole dish. Slice onion and pull into rings. Put layer of onion rings, layer of cheese, 1/2 hamburger. Repeat onion, cheese and hamburger. Pour soup over top. Bake at 350 degrees for 30-45 minutes.

Stuffed Zucchini

1 Tbs. extra virgin olive oil
1 clove garlic (minced)
5 medium zucchini (cut in half, hollowed out, flesh placed in bowl)
2-3 ripe roma tomatoes, diced
(or 2 lg. round tomatoes, or 1- 28 oz. can diced tomatoes, drained)
½ tsp each of dry basil and oregano (or 1 Tbls. each of fresh basil and oregano)
½ tsp. red pepper flakes
1 tsp. salt or Spike
½ cup cooked quinoa
(or other grain, or breadcrumbs)
mock salami, diced (optional)
mozzarella cheese

Sauté garlic in olive oil for a couple of minutes on medium high heat.

Add zucchini flesh and sauté until soft.

Add remaining ingredients, except for the cheese, until mixture is well combined. Include mock salami dices if desired. (YUM!)

Stuff zucchini with filling and top with cheese.

Bake uncovered for 20 minutes or until cheese is lightly browned, being careful not to overcook.


Zucchini Italiano

4 cups thinly sliced zucchini
Water
1 pound ground beef
1 garlic clove, minced
1/2 cup chopped onion
1 cup cooked rice
1 can (8 ounces) tomato sauce
1/2 teaspoon dried oregano
1/2 teaspoon salt
1/4 teaspoon pepper
1 egg, lightly beaten
1/2 cup 4% cottage cheese
1/2 cup shredded cheddar cheese

Directions:
Cook zucchini in boiling water for 2 to 3 minutes or until almost tender. Drain well; set aside.
In a large skillet, cook the beef, garlic and onion over medium heat until meat is no longer pink; drain. Stir in the rice, tomato sauce, oregano, salt and pepper. Bring to a boil. Reduce heat; simmer, uncovered, for 10 minutes.
In a small bowl, combine egg and cottage cheese. Layer half of the zucchini slices in a greased 8-in. square baking dish, overlapping slices if needed. Spoon meat mixture over zucchini; dollop cottage cheese mixture over meat. Top with remaining zucchini slices.
Bake, uncovered, at 350° for 25 minutes or until heated through. Sprinkle cheddar cheese around edges; bake 2 to 3 minutes longer or until cheese is melted. Yield: 4 servings.
---
| | | |
| --- | --- | --- |
| Recipes! | | |
I would like some dessert recipes for.......LEMONS!
Nothing says summer better than Lemons!!
Yummy!!
---
| | | |
| --- | --- | --- |
| RE: OBF doggie days of summer | | |
Extra tangy lemon bars

Crust:
1 cup flour
1/3 cup butter- softened
1/4 cup sugar

Filling:
3/4 cup sugar
2 eggs
2 TBS flour
1/4 tsp baking powder
Zest & juice from ONE (1) large lemon
1-3 tsps lemon extract (optional)

Preheat oven to 350. Combine crust ingredients (cutting the butter into the flour & sugar until crumbly) and press into an ungreased 9x9 pan (or 8x11). Bake until golden brown- about 15-20 minutes.

Whip filling ingredients together & pour onto hot crust.
Bake an additional 20 minutes, or until lightly browned on top.

These are delicious warm- or can be chilled.
You can also sprinkle powdered sugar on top, or make a lemon icing with powdered sugar & lemon juice.
---
| | | |
| --- | --- | --- |
| RE: OBF doggie days of summer | | |
Beautifull flowers miss Shirley, way to go can't wait to try your recipes bunny, to repay you miss bunny a lemon recipe
Lemon and lizard squares
1 cup diced lizard
2 whole lemons
1 cup flour
1/2 cup water
1 tsp baking powder
1 box lemon pudding
1 cup sugar
mix lizard and lemon in bowl with sugar
make lemon pudding according to pkg directions, mix in sugar coated lemon and lizard mix saving 1/2 cup for topping mix water flour and baking powder pour into 9x9 baking pan. pour filling over top bake at 350 for 10 min add topping mixture bake 5 min more, serve warm with ice cream
will try to post more tomorrow. this dish is best if lizard is fresh caught. went garage saling today hit come community sales they are always fun, found lots for great granddaughter, clothes and toys a teletubby doll and country elmo, also a leap frog frog. she has learned to say g ma now. hugs carol
---
| | | |
| --- | --- | --- |
| RE: OBF doggie days of summer | | |
Sorry to be away so much....computer issues and getting ready to go back to work. I find out tomorrow what grade I'll be teaching and what room I'll be in so I'll be jumping through hoops to get everything ready. It's been an ordeal....first I was supposed to be teaching Kindergarten then they said third grade, and now they said probably first grade. They're waiting and watching the numbers of enrollment until tomorrow.

Soooo, anyway, I will not be able to do any swapping this month but it looks like you all are having fun. Great idea for the swap Carol.

I hope everyone is enjoying their summer.

Theresa
---
| | | |
| --- | --- | --- |
| RE: OBF doggie days of summer | | |
Carol~ Do we get partners today?

And ICK. ICK ICK ICK on the lizard & lemons.
ICK.

Although....I hear they taste like chicken.
Hmmmmm.
---
| | | |
| --- | --- | --- |
| RE: OBF doggie days of summer | | |
Bunny,

You must take a chance and try lizard. Delicious!! Very similar to frog legs...........................

LEMON GLAZE POUND CAKE

2 cups sugar
1 cups Crisco
4 eggs
3 cups plain flour, sifted
1/2 tsp. soda
1/4 tsp. salt
1 cups buttermilk
4 tbsp. lemon juice...I don't measure
1 tbsp. vanilla

Preheat oven 350 degrees.
Cream sugar and Crisco; add eggs one at a time alternating with flour, one cup at a time. Add soda, salt, buttermilk, lemon juice and vanilla. Pour mixture into a greased and floured tube pan. Bake for 1 hour and 10 minutes.

GLAZE
2 cups powdered sugar
1/2 tsp. lemon juice
Mix well and drizzle over cooled cake.

Happy Sunday!!

Annie
---
| | | |
| --- | --- | --- |
| RE: OBF doggie days of summer | | |
Ok, Annie....I must confess that I haven't had frog legs in a very long time.
The last time I cooked them, they hopped around in the pan, and that kinda made me not want to eat them after that.

And our lizards are so scrawny here, it would take 30 of them to make a diced cup full. I'm not that patient. :O)

On the other hand.....your lemon cake sure sounds yummy! Mmmmm....I love lemon!
---
| | | |
| --- | --- | --- |
| RE: OBF doggie days of summer | | |
Hi everyone, happy Sunday. hope you are all well and have enjoyed your weekend in no matter what you did or didn't do!

I agree, Melissa, that lemon pound cake does sound good, but I would make one substitution - i'd have to go with butter in place of the crisco. i had a neighbor years ago that made the most excellent pound cake. she always baked it for meaningful occasions.

we had crazy weather again this weekend and the rain today was out of control. heat is a killer and we're supposed to go into some high heat/high humidity weather in the next few days. dottie, your yard was probably just recouperating and then this crap.

i've been picking some tomatoes. getting my fill while I can. made a delicious tomato and basil tart and we devoured last night and this morning with breakfast, seasoned and fried a nice thick slice - had that with good crusty bread, a fried egg and some incredible maple and honey sausage.

picked an wonderful head of cabbage. not sure yet what i want to do with this. maybe this head, i should just make golabki's, unless someone has a great recommendation.

dang, treasa, 48 ribbons. do tell what categories. you are one talented individual!!!!!

i took my g-babe to the county 4H fair on saturday. for some insane reason, i took the dog with me (because you can) but it really hindered some of the things i would have liked to do - like wait and bid on a 250 pound hog to send to slaughter. oh well, there's always the next time. she had such a great time and always seens to go to the goats anytime we are at a farm.

shirley, just lovely flowers. thanks for sharing. how can you go wrong with a beautify flower - named or not.

i need to do so much thinning out, weeding and rearranging. just need some "perfect" weather to do all this in....me and the heat are not a good mix.

theresa, what grade did you teach prior to all the changes? glad to know you were able to retain your job. do you boys go to the same school where you will teach?

sue g...i don't envy you your temperatures. i would die a very slow death, or just never come out of the air co. do you get the humidity as well?

looking forward to hearing who is paired in this swap.

be well, everyone, happy blooms!
maryanne
---
| | | |
| --- | --- | --- |
| RE: OBF doggie days of summer | | |
Good morning all!
Melissa, I have an appointment this morning and then will be mailing out your plants. It is raining buckets here and has been since about 7 last night. Everything is flooded AGAIN! I think your plants should be okay. I'll wipe them off really good before packing.

Hope everyone had a great weekend!

Is today the day we pair up? This sounds like fun! vina
---
| | | |
| --- | --- | --- |
| RE: OBF doggie days of summer | | |
Well, those blue ribbons were from entries in food preservation, baking, a woven rug, calligraphy (new at that), genealogy, vegetables, herbs, flower arranging, houseplants, cut flowers, antiques. I think that covers it. It's a big hobby of mine. However, I didn't finish some quilting projects that I wanted to enter. Next year. I've been wanting to sew one of those fractured sunflower hangings. I've been entering for 37 years and they know me pretty well. LOL In fact, hubby rented an enclosed trailer so that my Brugsmansia wouldn't get windwhipped. The Brug got a blue ribbon. I got it from a GW member, but don't recall who.
I'm a housekeeper at the hospital here, and on Wednesday they're having a fundraiser for a cancer group. There's four categories of sweets, pie, cake, cookies/bars, and misc. I have tomorrow off, so I'm planning on baking something for all four categories. Then, employees, for a donation, can try all the desserts entered and choose their favorite.
You will never get me to eat lizard or frog legs! ICK! LOL
Shirley, I hope you like your box, and the plants arrived OK. I made the rug.
Hope everyone is having a great Monday. Boy, mine was hectic at work today. Treasa
---
| | | |
| --- | --- | --- |
| RE: OBF doggie days of summer | | |
Maryanne, I am jealous of your tomatos, mine are still green. we need people to post more lemon recipes for miss bunny in order to win the prize. partners to be announced on the 15th, keep your undies on miss bunny. gonna try that pound cake. tried bunnies squash casserole, everyone loved it, gonna try italiano next. in 70's here now and expecting rain, my kinda summer. need baby maryanne and bunny pics/ I have a double pink lilly this year. don't know its name but it is a beauty. hugs carol
---
| | | |
| --- | --- | --- |
| RE: OBF doggie days of summer | | |
Oh my! All these lemon recipes look sooo delicious. The pound cake sounds fabulous. Although I have to admit it's been a long time since I've cooked with Crisco....it must be REALLY good.

lol about the lizards!

Treasa - How talented you must be! Quilting is something I would love to learn but I know that I will not have the time at this point in my life.....maybe one day.

Maryanne, I taught 6th grade last year so I'm excited about switching to the younger grades. My youngest son going into 3rd) does go there and I was very lucky to retain a job at all....especially at that school. We lost about ten teachers to budget cuts and I was to be one of them until the district gave us one more allocation back. It's been a roller coaster ride. Anyway, he was supposed to tell me yesterday what grade it would be but he couldn't due to computer issues and an office full of people registering. So hopefully I'll know today.

Good thing I'm a teacher. I have found that I just can not sit for any length of time anymore...it just hurts my lower back so much. Even sitting here at the computer is hurting. Anyone else have this problem?

Theresa
---
| | | |
| --- | --- | --- |
| RE: OBF doggie days of summer | | |
Here are a few lemon recipes. Good idea, Bunny, I think lemon flavored foods and drink make you feel cooler when it is hot out and it sure is hot out here!
Jeanne

LEMON SNOWBALL COOKIES

2 sticks butter
1/3 cup granulated sugar
1/2 teaspoon vanilla
1/2 teaspoon lemon extract
2 cup flour
Coating:
1 cup powdered sugar
1/2 teaspoons Kool-Aid lemonade unsweetened drink mix powder
(mix these together in a bowl)
Cream butter, sugar and flavorings. Add flour and mix until a dough forms.
Roll into 1" balls and bake 1" apart on ungreased cookie sheet at 350°F degrees for 15-18 minutes (they won't be brown on top!).
While cookies are warm, toss them in the lemon powdered sugar mixture and put on a plate to cool.
Makes about 3 dozen cookies.

LEMON CHICKEN SALAD

1/4 c. vegetable oil
2 tbsp. grated lemon rind
Juice of 1 lemon
1 tbsp. honey
1/4 tsp. ground ginger
1/2 c. celery
1/4 tsp. curry powder
1/8 tsp. garlic powder
1 1/2 c. cooked chicken
1 1/2 c. grapes, halved or melon balls
In large bowl combine oil, lemon peel and juice, honey, ginger, curry and garlic powder. Stir in chicken, grapes and celery; toss lightly. Serve on lettuce and garnish with lemon wedges, if desired. 4 servings.

ALMOND LEMON CHICKEN

5 tbsp. lemon juice, fresh
3 tbsp. Dijon mustard
2 cloves garlic, chopped finely
1/4 tsp. white pepper
Oil
4-6 boneless chicken breasts
1 c. sliced almonds
2 c. chicken broth
1 tsp. cornstarch, dissolved in 2 tbsp. water
4 tbsp. orange marmalade (lemon marmalade may be substituted)
2 tbsp. butter
2 tbsp. chopped fresh parsley
Combine first 4 ingredients, in large bowl. Add chicken and marinate 1 hour at room temperature.
In large skillet, saute almonds in 2 teaspoons of oil until golden brown. Remove from pan. Drain chicken; reserve marinade. Cook chicken in skillet over high heat in 1 tablespoon of oil until brown on both sides. (6 to 10 minutes total, or until tender). Remove and reserve. Strain marinade into pan. Add chicken broth and cornstarch mixture. Cook over high heat stirring occasionally until sauce reduces by slightly more than 1/2, about 5 minutes. Add marmalade and stir over medium heat until melted. Stir in butter and parsley. Return chicken and almonds to pan and heat through. Garnish with lemon slices. Serves 6. Recipe goes well with rice.
---
| | | |
| --- | --- | --- |
| RE: OBF doggie days of summer | | |
Here are two more that sound really good. I may have to stop at the grocery store!

Baked Lemon-Basil Pasta

INGREDIENTS
3 cups bow tie pasta
1 skinless, boneless chicken breast half - cut into bite-size pieces
1 teaspoon lemon pepper
1/4 cup margarine
2 tablespoons olive oil
2 cloves garlic, minced
1/4 cup white wine
2 cups sour cream
1 tablespoon chopped fresh basil
1 lemon, zested and juiced
1/4 cup grated Parmesan cheese
1/4 cup grated mozzarella cheese
1 tablespoon chopped fresh parsley
1/2 cup torn fresh spinach
DIRECTIONS
Fill a large pot with lightly salted water and bring to a rolling boil over high heat. Stir in the bow tie pasta; return to a boil. Cook, uncovered, stirring occasionally, until the pasta is cooked through, but still firm to the bite, about 10 minutes. Drain.
Preheat oven to 375 degrees F (190 degrees C). Season chicken with lemon pepper.
Melt the margarine with the olive oil in a skillet over medium heat; cook and stir the chicken pieces until no longer pink in the center. Remove the chicken pieces, and place them in the bottom of a casserole dish.
To the same skillet, add the garlic, white wine, sour cream, basil, lemon zest, and 1/2 of the lemon juice. Bring the mixture to a boil, stirring constantly. Remove the skillet from the heat; stir in the pasta. Spoon the pasta and sauce mixture over the chicken. Cover with foil.
Bake in the preheated oven until heated through, about 15 minutes. Uncover, sprinkle evenly with Parmesan cheese, mozzarella cheese, parsley, spinach, and drizzle with the remaining lemon juice. Bake, uncovered, for 10 minutes.

Lemon Ice-Box Cake

INGREDIENTS
14 graham crackers, crushed
1/2 cup white sugar
1/2 cup melted butter
1 (12 fluid ounce) can evaporated milk, chilled
1 cup white sugar
2 lemons, juiced
1 (3 ounce) package lemon flavored gelatin
1 cup crushed pineapple, drained
1/2 cup graham cracker crumbs
1/4 cup maraschino cherries, drained and chopped
DIRECTIONS
To Prepare Crust: mix graham crackers, 1/2 cup sugar and melted butter and press into 9 x 13 inch pan.
Mix lemon gelatin with 1 cup boiling water and let cool.
Meanwhile, whip the chilled evaporated milk, add the 1 cup sugar and lemon juice. Whip until sugar is dissolved. Whip in the cooled gelatin into the milk mixture then stir in pineapple.
Pour lemon mixture over crust in pan. Sprinkle with 1/2 cup crushed graham crackers and chopped maraschino cherries if desired. Chill several hours or overnight.
Variation: Mix one 8 ounce package of cream cheese with the 1 cup sugar; add this to the whipped milk, gelatin and lemon juice mixture. Stir in pineapple then proceed as above.
---
| | | |
| --- | --- | --- |
| RE: OBF doggie days of summer | | |
Jeanne~ Those sound so yummy. The baked pasta & ice box cake, especially. I do believe that's what we'll be having for supper!
Just need to pop out and get the graham crackers & gelatin! The only 2 things I don't have.
My kids always tease me because I buy lemons in bulk during the summer. We can go through a 9x13 pan of lemon bars (a double recipe!) in less than 30 minutes, and we usually make those at least 3 times a week!
I include lemons in nearly everything I make during the summer- especially chicken dishes. I think the only one that doesn't like lemons is hubby. He just tolerates them because he's out numbered! LOL
---
| | | |
| --- | --- | --- |
| RE: OBF doggie days of summer | | |
The baked lemon basil pasta sounds wonderful!

LEMON CREAM CHEESE BARS

1/2 cup butter, room temperature
1 1/4 cup all-purpose flour
1/2 cup quick cooking oatmeal
1/2 cup firmly packed brown sugar
1/4 tsp. salt

1/2 cup pecans, chopped

1 (8 oz.) pkg. cream cheese
1/3 cup sugar
1 egg
2 tsp. grated lemon rind
1 tbsp. lemon juice
1/4 cup milk

CRUST: Combine first 5 ingredients. Using a pastry blender, cut in butter until crumbly. Mix in pecans. Press half of mixture into bottom of pan, 8 or 9 inch square. FILLING: Combine remaining ingredients; beat until smooth and creamy. Pour over crust. Top with remaining crumb mixture. Bake for 30 to 35 minutes at 350 degrees. Cool. Cut into bars and store in refrigerator.

No crisco...here is some butter for your lemon pound cake....LOL!

BUTTERY POUND CAKE

1/2 pound Butter, room temp
2 cups powdered sugar
3 large eggs
1 2/3 cup flour
3 tbsp. lemon juice

Preheat oven to 325F.
Spray an 8-1/2 Pyrex loaf dish with Pam.
Cream butter with sugar on high speed of mixer for 5 minutes.
Add 1 egg and then a little flour, continue beating for 2 minutes.
Add 2nd egg and half of remaining flour and beat 2 minutes.
Add 3rd egg, rest of flour and lemon, beating 2 minutes.
Spread batter evenly in prepared loaf dish.
Bake 65 minutes or until tester inserted into center comes out clean.
Cool 30 minutes.


Melissa, you need a lemon tree or two!!!

Have a great Tuesday!

Annie
---
| | | |
| --- | --- | --- |
| RE: OBF doggie days of summer | | |
There are some really great recipes here. Thank you, ladies! Treasa
---
| | | |
| --- | --- | --- |
| RE: OBF doggie days of summer | | |
looks like Rose and Annie are tied so we need a tie breaker recipe, then should have time for one more round of recipes. I am writing all these down to try. what fun. Devera is piling her books on me so it's a little hard to type. it's finally raining just as I am ready to dig bulbs. checking tomatos hourly no red yet. hugs to all my bloomin friends hugs carol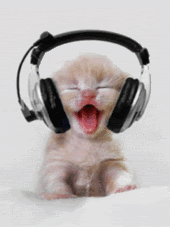 ---
| | | |
| --- | --- | --- |
| RE: OBF doggie days of summer | | |
Here are two more and that's it for me. I am heading up to bed.
Jeanne

LEMON BROWNIES


1 Box Lemon Cake Mix
1 Stick Butter
3 Eggs
1 1/2 Cup Granulated Sugar
4 Tbs. Lemon Juice
2 Tsp. Lemon Zest
Cream softened butter and sugar. Beat in one egg at a time. Stir in zest, cake mix, and lemon juice, until blended.
Bake in 9" X 13", that has been lined with foil and sprayed with non-stick spray or buttered, at 350 degrees for 25-30 minutes. Let cool in pan and cut into squares.
Keep in tightly covered container, after they are completely cooled.

Easy Lemon Cookies

1 cup sugar
¾ cup shortening
3 eggs
1 tbsp lemon juice
Large package lemon Jell-O
3 cups flour
1 tsp baking powder
1 tsp salt

This recipe can be used in a cookie press or it can be spooned onto a cookie sheet and pressed down with a glass or your hand. If you use the bottom of a glass to press cookies down, dip glass into sugar to prevent cookie dough from sticking to the bottom of the glass.

Preheat oven to 375*.
Cream sugar and shortening. Add eggs one at a time.
Add lemon juice.
Once combined, add dry ingredients. Mix well.
Add mix to cookie press if you are using one.
If not spoon onto a non-stick foil lined cookie sheet.
Press down.
Bake for 5-8 minutes.
---
| | | |
| --- | --- | --- |
| RE: OBF doggie days of summer | | |
Hi everyone, hope you are all well.

here are a few of my contributions. lemon is one my all time favorites, so i am loving all the recipes. jeanne, do you make that pasta often? it sounds incredible and definitely on my list of "to try".

when i was in italy, i had ravioli in a creamy lemon sauce. one of the most incredible meals i ever ate. we were right in the heart of "lemon country" in the amalfi coast. lemons are gigantic and delicious, right off the tree - not to mention that delicious elixir - lemoncello

Here's one if you have a lot of extra lemons around, especially the sweeter meyer lemons.

MEYER LEMON MARMALADE

6 Meyer lemons (1 1/2 lb)
4 cups water
4 cups sugar
Cheesecloth
Kitchen string
6 half-pint Mason jars, sterilized

Halve lemons crosswise and remove seeds. Tie seeds in a cheesecloth bag. Quarter each lemon half and thinly slice. Combine with bag of seeds and water in a 5-quart non-reactive heavy pot and let mixture stand, covered, at room temperature 24 hours.

Bring lemon mixture to a boil over moderate heat. Reduce heat and simmer, uncovered, until reduced to 4 cups, about 45 minutes. Stir in sugar and boil over moderate heat, stirring occasionally and skimming off any foam, until a teaspoon of mixture dropped on a cold plate gels, about 15 minutes.

Ladle hot marmalade into jars, filling to within 1/4" of top. Wipe rims with dampened cloth and seal jars with lids.

Put jars in a water-bath canner or on a rack set in a deep pot. Add enough hot water to cover jars by 1" and bring to a boil. Boil jars, covered, 5 minutes and transfer with tongs to a rack. Cool jars completely.

Cooks' note:
• Marmalade keeps, stored in a cool, dark place, up to 1 year. Makes 6 (1/2-pint) jars.
Gourmet - December 1999
-=-=-=-=-=-=-=-=-=-=-=-=-
oh so delicious!!!!!!!!!!

Lemon and Lavender Sugar Cookies

1 1/2 cups softened butter
1 cup white sugar
1 extra large egg
1 extra large egg yolk
3 3/4 cups flour (a little less if you have smaller eggs)
3 1/2 teaspoons finely grated lemon peel
2 teaspoons crushed lavender flowers

In a stand mixer, beat butter and sugar together. Add eggs, lemon and lavender and beat to combine. Add flour, one cup at a time and beat until well combined, about 3 minutes. Roll dough into a log on top of a sheet of waxed paper, roll the log up in the paper, twist the ends and refrigerate it for at least 3 hours.

Pre-heat oven to 375F.

Roll the dough out 1/8 to 1/3" thick and, using a floured cookie cutter, cut into shapes. Transfer cookies to cookie sheet using a spatula. Bake for 10 minutes. Remove from oven and allow to cool slightly on pan before removing to a rack to cool.

If you're going to frost these, allow them to cool completely before you do.

Royal icing
4 or 5 egg whites (or meringue powder)
1 teaspoon of lemon juice
6 cups of confectioner's sugar, sifted
several drops of glycerin
(NOTE: If you don't use the glycerin, your icing will have a matted look when set. glycerin helps the icing to keep a nice sheen after it's dried. Two drops of glycerin in this amount of icing will get you an eggshell finish, 4 will get you a glossier finish. Mix your ingredients together thoroughly to make a nice creamy white icing that holds its shape when piped using a thin round tip).

add icing coloring accordingly
-=-=-=-=-=-=-=-=-=-=-=-=-=-=-=-
A wonderful summer dessert.

Lemon Custard Cakes

Unsalted butter, room temperature, for custard cups

3 large eggs, separated
1/2 cup granulated sugar
2 tablespoons all-purpose flour
2 to 3 teaspoons grated lemon zest (1 lemon)
1/4 cup fresh squeezed lemon juice
1 cup milk
1/4 teaspoon salt
Confectioners' sugar, for dusting

Preheat oven to 350°. Set a pot of water to boil. Butter six 6-ounce custard cups and place in a dish towel-lined baking dish or roasting pan.

In a large bowl, whisk egg yolks and sugar until light; whisk in flour. Gradually whisk in lemon juice, then milk and zest. With an electric mixer, beat egg whites and salt until soft peaks form. Add to lemon batter and fold in gently with a whisk (batter will be quite liquid).
Divide batter among prepared custard cups; place baking dish in oven and fill with boiling water to reach halfway up sides of cups. Bake until puffed and lightly browned (but pudding is still visible in bottom), 20 to 25 minutes. Serve slightly warm or at room temperature, dusted with confectioners' sugar.
from Everyday Food
-=-=-=-=-=-=-=-=-=-=-=-=-=-=-=-=-=-=-=-=-=-=-=-=-=-=
I love these, but what buggers on the griddle. they are so slippery ..... LOL

Lemon-Ricotta Hot Cakes

6 Large eggs, separated
1 ½ cups whole-milk ricotta cheese
1 stick unsalted butter, melted and cooled
½ t. pure vanilla extract
½ C. all purpose flour
¼ C sugar
½ t. salt
2 Tablespoons grated lemon zest
Powdered sugar for dusting
.
Heat a griddle.

Whip egg whites until they hold firm glossy peaks, and set aside. Beat ricotta, butter, egg yolks, and vanilla together and set aside. Whisk together flour, sugar, salt, and zest. With a rubber spatula, stir dry ingredients gently into the ricotta mixture. Stir a spoonful of whipped egg whites into the batter then gently fold in the remainder.

Grease the heated griddle, if necessary. Drop 3 tablespoons of batter for each hotcake on the griddle, allowing space for spreading. Cook until golden on the bottom and the top shows a bubble or two. Gently flip, and cook until undersides are light brown. Dust with powdered sugar.
============================================
usually make these for holidays and wedding trays.

Lemon Ricotta Cookies

1 cup (2 sticks) unsalted butter, softened
2 cups granulated sugar
2 eggs
15 ounces whole milk ricotta cheese
1/2 teaspoon lemon extract
3 tablespoons lemon zest, freshly grated
1 tablespoon Meyer lemon juice
2 1/2 cups all-purpose flour
1 teaspoon baking powder
1 teaspoon salt

Glaze:
6 tablespoons (3/4 stick) unsalted butter
3 cups confectioners' sugar
3 to 4 tablespoons lemon juice

Instructions
1. Preheat oven to 350F. Line baking sheets with parchment paper.

2. Combine butter and sugar in bowl; beat with an electric mixer until light and fluffy. Add eggs, ricotta, lemon extract, zest and juice; blend well.

3. Add 1 cup flour, baking powder and salt; blend to combine. Add remaining flour in two parts, blending to combine, until a dough forms.

4. Drop by rounded tablespoons 2 inches apart onto baking sheets. Bake 12 to 15 minutes or until very light golden. Let cookies rest on baking sheet for a few minutes and transfer to wire cooling rack.

5. While cookies cool, prepare glaze by creaming together butter and sugar. Continue to mix, gradually adding juice until desired consistency. Decorate cooled cookies adding dragees or decorating sugar, if desired, before icing sets. Yield: 4 dozen cookies

==============================
MY NOTE: since learning this recipe, i have never made a roasted chicken any other way. if I did, there would be revolt in my house. this is absolutely the best. i just love MH recipe's, everything I have tried of hers is beyond delicious, but this chicken, so moist. we pick the bird clean to the bone and always wish there was just a little more left!!!!

If this were a still life its title could be "Chicken with Two Lemons." That is all that there is in it. No fat to cook with, no basting to do, no stuffing to prepare, no condiments except for salt and pepper. After you put the chicken in the oven you turn it just once. The bird, its two lemons, and the oven do all the rest. Again and again, through the years, I met people who come up to me to say, "I have made your chicken with two lemons and it is the most amazingly simple recipe, the juiciest, best-tasting chicken I have ever had." And you know, it is perfectly true. Marcella Hazan
For 4 servings
Ingredients
3 to 4 pound whole chicken
Salt
Black pepper, ground fresh from the mill
2 rather small lemons

Directions
1. Preheat oven to 350 degrees.

2. Wash the chicken thoroughly in cold water, both inside and out. Remove all the bits of fat hanging loose. Let the bird sit for about 10 minutes on a slightly tilted plate to let all the water drains out of it. Pat it thoroughly dry all over with cloth or paper towels.
3. Sprinkle a generous amount of salt and black pepper on the chicken, rubbing it with your fingers over all its body and into its cavity.

4. Wash the lemons in cold water and dry them with a towel. Soften each lemon by placing it on a counter and rolling it back and forth as you put firm downward pressure on it with the palm of your hand. Puncture the lemon in at least 20 places each, using a sturdy round toothpick, a trussing needle, a sharp-pointed fork, or similar implement.

5. Place both lemons in the bird's cavity. Close up the opening with toothpicks or with trussing needle and string. Close it well, but don't make an absolutely airtight job of it because the chicken may burst. Run kitchen string from one leg to the other, tying it at both knuckle ends. Leave the legs in their natural position without pulling them tight. If the skin is unbroken, the chicken will puff up as it cooks, and the string serves only to keep the thighs from spreading apart and splitting the skin.

6. Put the chicken into a roasting pan, breast facing down. Do not add cooking fat of any kind. This bird is self-basting, so you need not fear it will stick to the pan. Place it in the upper third of the preheated oven. After 30 minutes, turn the chicken over to have the breast face up. When turning it, try not to puncture the skin. If kept intact, the chicken will swell like a balloon, which makes for an arresting presentation at the table later. Do not worry too much about it, however, because even if it fails to swell, the flavor will not be affected.

7. Cook for another 30 to 35 minutes, then turn the oven thermostat up to 400 degrees, and cook for an additional 20 minutes. Calculate between 20 and 25 minutes total cooking time for each pound. There is no need to turn the chicken again.

8. Whether your bird has puffed up or not, bring it to the table whole and leave the lemons inside until it is carved and opened. The juices that run out are perfectly delicious. Be sure to spoon them over the chicken slices. The lemons will have shriveled up, but they still contain some juice; do not squeeze them, they may squirt.

Ahead-of-time note: If you want to eat it while it is warm, plan to have it the moment it comes out of the oven. If there are leftovers, they will be very tasty cold, kept moist with some of the cooking juices and eaten not straight out of the refrigerator, but at room temperature.
---
| | | |
| --- | --- | --- |
| RE: OBF doggie days of summer | | |
Mmmmm. Those sound yummy, girls!! I always use lemons or oranges with my chicken when I roast it. Oranges give it a sweeter flavor, lemon is tangy...both are delicious!

But I've never seen a recipe for lemon marmalade! I will be making that one this weekend, definitely! I love making jams & preserves.....I can't wait to try the lemon! Yum!

The brownies & cookies are something I think we'll try tomorrow. All of my boys are gone this week (William is in Oshkosh & the others are at grandmas), so I need something to do with the girls. They love making cookies, so I believe we'll be doing that!
Along with making grape & cinnamon grape jam, too. All our local vineyards have plenty of grapes right now, so we'll be getting a few bushel of them- we always do! Hubby eats half a bushel in one sitting. Concords only, though. :O) He pays dearly the next day. That's a LOT of fiber!! LOL!
---
| | | |
| --- | --- | --- |
| RE: OBF doggie days of summer | | |
Good Morning,

Wonderful recipes here. The Lemon Marmalade...I have not seen this before. I have two lemon trees...always lots of lemons. I will definitley be making this next month. Thanks!!

Made this cheesecake a few weeks ago...not bad!

Lemon Cheesecake with Gingersnap Crust (Bon Appétit)

16 servings
Crust
2 cups ground gingersnap cookies
6 tablespoons (3/4 stick) unsalted butter, melted

Filling
5 8-ounce packages cream cheese, room temperature
2 cups sugar
1/4 teaspoon salt
7 large eggs
3 cups (24 ounces) sour cream
2 tablespoons (packed) finely grated lemon peel
2 tablespoons fresh lemon juice

For crust:
Preheat oven to 350°F. Stir cookie crumbs and butter in medium bowl until evenly moistened. Press mixture onto bottom of 9-inch-diameter removable-bottom cheesecake pan with 3-inch-high sides. Bake crust until deep golden, about 12 minutes. Cool completely. Reduce oven temperature to 325°F.
Stack 3 large sheets of foil on work surface. Place same cake pan in center. Gather foil snugly around pan bottom and up sides to waterproof.

For filling:
Using electric mixer, beat cream cheese in large bowl until smooth and fluffy. Gradually beat in sugar, then salt. Beat in eggs, 1 at a time. Beat in sour cream, grated lemon peel, and lemon juice. Pour filling into pan.
Place wrapped cake pan in large roasting pan. Pour enough hot water into roasting pan to come halfway up sides of cake pan. Bake cake until filling is slightly puffed and moves only slightly when pan is shaken gently, about 1 hour 25 minutes. Remove cake pan from water bath; remove foil. Cool cake in pan on rack 2 hours. Chill uncovered until cold; cover and keep chilled at least 1 day and up to 2 days.
Cut around pan sides; carefully loosen pan bottom from sides and push up pan bottom to release cake. Place cake (still on pan bottom) on platter. Garnish with lemon leaves (optional).

Happy Wednesday!

Annie
---
| | | |
| --- | --- | --- |
| RE: OBF doggie days of summer | | |
I am so hungry from all these wonderful lemon receipes. Yum
I went and bought a whole bag of lemons so I can try them. If I run out of lemons I will buy another bag. Can't wait to try the chicken with lemons.

Treasa-I received my wonderful box..let's see I think it was Saturday. I was thrilled with all the contents. I have my plants potted up and the other goodies displayed or waiting on Christmas (My snowmen).

Goodies from Treasa:
A lemon squeeze (just in time for all the receipes)
Birdhouse wind chime (love it...goes with my other birds)
Wooden plaque-says no one else can fill your shoes
Flip Flop key ring
Garden Hat-Love the hat and really need one.
White wicker snowman
Snowman ornament
Snowman pin
Snowman Candle
Snowman Bag
Bat Flower-From my wish list...YEAH
Veronica
Brunnera

And the beautiful handwoven rug.....my I can see why you won all those blue ribbons at the fair. Such beautiful work. Thank you so much for sharing the rug with me. I hope I can send back to you a worthy box as well. Hopefully I can get yours in the mail Friday. We finally got some much needed rain and it cooled off the hot temps. It wasn't that bad here today.

Maryanne-Carol was the last one who signed up for a month this year....I believe.....

We need some hosts for the month of
Sept.
Oct
Nov
Dec

Please let us know if you would like to take any of these months.

Shirley
---
| | | |
| --- | --- | --- |
| RE: OBF doggie days of summer | | |
Hi all...just checking in...

Melissa, have you received your coneflowers yet? They should be there by today...

When are we pairing up?

Thanks...vina
---
| | | |
| --- | --- | --- |
| RE: OBF doggie days of summer | | |
Just a REALLY quick note, I"m in the middle of making grape jam-

Vina~ Rec'd the flowers today, will have yours in the mail tomorrow. :O)

Shirley~ I'll take either October or November, just put me somewhere. :O)
---
| | | |
| --- | --- | --- |
| RE: OBF doggie days of summer | | |
Maryanne~ I finally got your bee balm out to you. I didn't trim it up any, so it's a full sized plant. I wanted to let you do the trimming, to minimize the shock to it. It's going priority, so it should be there by Monday, at least.
I am SO SO sorry it has taken me this long to get it out to you!! I feel awful- I promised you weeks ago. UGH.

Vina~ Your plant went first class, since it was a daylily- and they are pretty close to cockroaches in that nothing short of a nuclear bomb will kill them. :O) At least, I haven't been able to kill any of mine- even ones that I've TRIED to get rid of. lol!

I hope everyone has had a great week! It's the weekend- WOO-Hoo!!! :O)
---
| | | |
| --- | --- | --- |
| RE: OBF doggie days of summer | | |
Hello all! Sorry not been on much, just so much to do after not being able to do anything for over a month! I am loving the recipes ladies!!
Sorry Carol, would love to join this month but think I will hold out for another one or so. I have had the 3 boys since I had surgery and boy they are a handful with having to do all the canning and things I need to be doing. Been a bad summer for me all around, but thankful that it isn't worse!
Hope all have a great weekend! Melinda
---
| | | |
| --- | --- | --- |
| RE: OBF doggie days of summer | | |
I have to sit this one out
Gale
---
| | | |
| --- | --- | --- |
| RE: OBF doggie days of summer | | |
Has anyone heard from mellen? I'm starting to worry about her. Dear girl has too much going on.

Theresa
---
| | | |
| --- | --- | --- |
| RE: OBF doggie days of summer | | |
Hi Melinda!! Gosh, I've missed seeing you post! I hope things start to go better for you soon. :O)

There are many ladies we haven't seen post in awhile. I hope everyone is just busy with summer things, and are doing OK. I know this is a busy month for many- with school starting back, and the gardens in full swing.

Annie~ The lemon marmalade....I made a batch today (6 pints!) and it is DELICIOUS!!! Oh my goodness...lemon heaven, I tell you what! :O) Definitely give it a try- it smells so darn yummy when you're cooking it, too!
If you can believe it, I just bought 10 lbs of lemons yesterday, and they are already gone! Told ya we love lemons! LOL

I've gotta get the last batch of cinnamon grape jam out of the canner. I made 15 pints today, and 15 yesterday plus 10 pints of regular grape jam....and I've still got 1/2 bushel of grapes left. That's not counting the 1/2 bushel that hubby froze (he eats them for breakfast).
WHEW!

I love grape season! :O)
---
| | | |
| --- | --- | --- |
| RE: OBF doggie days of summer | | |
Wow, this one totally got away from me. Sorry ladies, I have been a busy, busy bee. I will be sitting out for this month. Have fun!!

Amy A-z
---
| | | |
| --- | --- | --- |
| RE: OBF doggie days of summer | | |
Hi, Ladies-I must wait another month also due to life's unexpected happenings. Hoping in September I will be able to join. Blessings, Margaret
---
| | | |
| --- | --- | --- |
| RE: OBF doggie days of summer | | |
I am still "in" on the swap, but depending on when we get matched and when the due date is, I may run a little late. I started having some bad eye problems last night and this morning and finally ended up at a retinal specialist and had to have laser surgery so I won't be driving or shopping real soon. My husband drove me around today. Had to go to two different doctors so I was glad I was not the one driving. My eye is still very dilated even though it's 8 hours later so this is all for now.
Jeanne
---
| | | |
| --- | --- | --- |
| RE: OBF doggie days of summer | | |
Hi all! I am still "in" too. When are we matching and when is the due date? thanks! vina
---
| | | |
| --- | --- | --- |
| RE: OBF doggie days of summer | | |
Hi ladies, sorry to be late but girls took me to garage sales all day. bunny I am late with your prize but it will get mailed real soon. who won lemon contest rose or Maryanne ? partners list
DEBBIE a sends to MELISSA
mELISSA SENDS TO jEANNE
Jeanne sends to Maryanne
Maryanne sends to Diane
Dianne sends to Sue
Sue G sends to Teresa
Tresa sends to Carol
Carol sends to Annie
Annie sends to Debbie A
please post or e-mail your partner what critter you would like to receive a gift. Sorry Vina, I did the list before you completed your trade. waiting to hear from the wabbit. If all is well e-mail me and I could send to you and you to Annie. hugs to all tired carol
---
| | | |
| --- | --- | --- |
| RE: OBF doggie days of summer | | |
vina, if you still want to play this month, i'll swap with you as well as my assigned partner so you don't have to miss out.

jeanne, so sorry to hear about your eye, but thank God technology is what it is that doctors can perform the types of eye surgery they do. i hope you heal real soon.

we are in a heat wave and will be for the next few days. blaaaaaaaaaaaaa

i start a new job monday. well, it's actually a place i've been to twice before, but i just ended one, without a break, and go into another. wish i'd realized that before i tore my house apart. i've been moving furniture for days and it's still not done.

melissa, you are sure canning up a storm. lemons have been so outrageously expensive lately ~~ and so have grapefruit for some reason ~~ but i will still make some of that jelly before long. i need a lemon tree (or a partner who has one to send me some in an upcoming swap!!!!! melissa, out of curiosity, how much did you pay for 10 pounds of lemons? oh, and i forget, what size is your baby wearing? can i send stuff, or don't you need it?

did i ever tell ya all the time i sent my dear friend marlene tomatoes from my garden after she moved? what a mess. i picked the nicest, juiciest tomatoes - packed a flat rate box and shipped them off to north carolina. she called hollaring at me and complaining that i sent tomato juice and gnats. dang, i certainly was not thinking - and couldn't she just say thanks for the thought!!! LOL should have sent the green ones and let them ripen when they got there. we laughed about it eventually though. live and learn, right?

i had our new dog groomed, she's so cute. nice soft hair underneath that long wire hair. she's really a cutie pie. she has a real sock and shoe fetish, that's for sure and just loves french fries.

dianne, i won't be digging until the temps break, but i'll certainly be thinking about what to send.

shirley, if no one else besides melissa offers to host a leftover month, i'll be happy to. just assign me a month.

melinda, wonderful to see you. i'm glad you are getting around and feeling better. you certainly have had one heck of a health year.

theresa, i guess by now you know what grade you are teaching. hope it's a great year for you.

treasa, i'm blown away by all your ribbons and talents. do you have pix of the rugs, i'd love to see one. i love homemade stuff - and sewing is just not my forte.

whoever was asking, mellen posted that she is busy with the start of school and preparations for her son's pending nuptials.

hi to everyone and hope you are all well.

maryanne
---
| | | |
| --- | --- | --- |
| RE: OBF doggie days of summer | | |
Deb......Just sent you an email.

I am leaving in the morning and will be back the 24th or 25th. Will send off my pkg. when I return...and post a DC#.

Off to camp with the bears in Northern California................

Have a great week!!

Annie
---
| | | |
| --- | --- | --- |
| RE: OBF doggie days of summer | | |
Yay, I get to send to Jeanne!

Jeanne~ Please let me know what you'd like me to send (as far as plants go...can you receive any right now?) and WHEN you'd like me to send it. I want to make sure you feel well enough to enjoy your goodies when they arrive. :O)

Carol~ Vina & I have traded, and everything went well. I will email you & give you the details...I'm sorry I haven't before now. I have just been so distracted!

Vina~ WELCOME TO THE GROUP!! :O)

Maryanne~ The lemons were on sale for $1/lb, otherwise, I wouldn't have gotten so many! lol I am going to buy some more before the sale ends- they are usually $4 for a 1.5 lb bag. Yikes! Strawberries & peaches have been the most expensive this year- strawberries sell for $3 a pint, and peaches I haven't seen for less than $2/lb. I did splurge a few weeks ago, and bought 1/2 bushel of peaches for $10 at a local orchard. I'm wishing I'd have bought more....but at the time, that was all the extra $ I had!
Lili is in a size 6 months right now, and is growing REALLY fast. She should be in a 9 months pretty quickly. She could definitely use some clothing! I didn't save anything after Adora (we thought we were done!), so I had to start from scratch again with Lili. I don't have any winter clothes for her, I've been hitting the yardsales as I can- but no one has cool weather clothes for sale. It's all summer clothing. I can't figure that one out! Anything you'd want to send would be a blessing & a BIG help. You are so sweet to ask & offer! :O) Thank you!

Hugs to all!
---
| | | |
| --- | --- | --- |
| RE: OBF doggie days of summer | | |
Hi MaryAnne...would love to trade with you!

Thanks Melissa on the welcome. If you daughter is looking for winter clothes I can look and see if I have any. My son is only 12 months, but wearing a 3T. I have some jeans and and other things that could go for a boy or girl. I'll check, if your interested.

Thanks again!! Maryanne you can email me on when you want to trade...I'm suppose to go first anyway...so just let me know when and I'll get my goodies together :0)

thanks...vina
---
| | | |
| --- | --- | --- |
| RE: OBF doggie days of summer | | |
Still having lots of eye problems so this will be short. Maryanne, it will be great to send to you. I hope I can mail out in August, but if not, know it will go out early in September. Do you have any suggestions on what you would like? I don't think I have ever been matched with you before - if I have, it was a long time ago.
Melissa, it might be good if you wait a week or so before sending if that is convenient. I know I will enjoy receiving the package, but I want to be sure I can plant whatever needs planting. September is a good planting time here but no problem with anything you might want to send. If it is not a good time for you to send plants, no problem with that either and then send whenever you want. I know you are wonderful and creative in the kitchen and you can share some of your creations and those would be wonderful. Yum! As you can imagine I am not doing any grocery shopping now and cooking is pretty slim, too.
As for the pet to send to - it is my dog, Crystal. She is a Golden Retreiver - almost 10 years old now. She is going to be so happy to have something for her in a package - I mean she will be overjoyed and no dog gets overjoyed better than a Golden Retriever!
Well, I have been delaying calling the doctor so I'd better so that now.
Vina, welcome to our group. You will love it here.
Treasa, I never complimented you on all those ribbons. That is so much talent. Congratulations!
Jeanne
---
| | | |
| --- | --- | --- |
| RE: OBF doggie days of summer | | |
Maryanne, thankyou for offering to trade with vina, I offered to send to her and have her send to Annie. but if you wish to trade with her that will work also, I need to send her a questionaire and rules. guests leave tuesday, so hope to be back on track then. if someone would like to volunteer to be her big sis and send her those things. carol would be gratefull. 18 mo old is about to kill me. hugs carol
---
| | | |
| --- | --- | --- |
| RE: OBF doggie days of summer | | |
Carol-I would love to see some pictures of that grandbaby..I can't believe she is 18 months old already.

Maryanne-Congratulations on the new job. Boy I can't believe gnats found the tomatoes in a UPS box. Well yes I can and I hate those things. Glad to hear you are happy with your new dog.

Melinda-What a nice surprise to see you posting. Sure do miss your posts when you are away.

Melissa-The cinnamon grape jam sounds wonderful. I need to try other things in my jellies. I just make the regular grape, blackberry and apple never adding anything fun to it.

I sure miss everyone who has been away from the posts this month and last. Our Cindy did e-mail me and said she would not be posting for 2-3 months. She shut down her computer and was not turning it back on until she got some things done. I could never do it....I'm too addicted to internet. I would probably go into withdrawals.

Jeanne-Thank you so much for stepping up and helping with the 4 months we need a hostess. Also Maryanne and Melissa thank you very much.

Sept-Maryanne
Oct-Melissa
Nov-
Dec-Jeanne (Theme-KISS meaning keep it simple & special Christmas. I will let Jeanne tell you what she has in mind.

I know this time of year we all get very busy and can't participate each month in the swaps but when Jack Frost comes calling and the snows and cold weather we all like our trades to help Winter pass. Did I say Winter---bad word. I really don't care for Winters but come they will.

Shirley
---
| | | |
| --- | --- | --- |
| RE: OBF doggie days of summer | | |
oh carol, sorry....we can stick with your rules having vina send to annie and you send to her. i don't want to upset the apple cart. just let me know before major confusion sets in - i guess i read she was needing a trade to get in.

jeanne, please DO NOT rush to send to me. your health is much more important and believe me, i can wait. it's way to hot out there anyway to do anything.

shirley, i probably meant fruit flies - not gnats. just those annoying little black bugs that follow rotting fruit and veggies. in any event, she said the box was full of them. she passed away before the next gardening season, so although i learned a lesson, i just couldn't show her i did .

melissa, great buy on the lemons. they are anywhere between 2 for a dollar or 3 for 1.99. i wish i could find a buck a pound, i'd buy them too. i'll get a box together in the next couple of weeks after i go through everything and send you some clothes for your daughter. i love recycling.

well, i wanted to say more, but i'm sitting here naked waiting to for the bath to fill (i know, too much info) and the dog needs to get out...naturally.

be well, happy blooms!
maryanne
---
| | | |
| --- | --- | --- |
| RE: OBF doggie days of summer | | |
Good morning all!
Carol...I'd love to send to Annie. Maryanne and I will be paired up some other time.

I will be having a quirky... yeah lets go with quirky... week :-) this week. So I'll be checking in time to time...

But I think that I am suppose to go first and mail out to Annie...so Annie what kind a pet do you have? and any other tidbits you'd like to share :0)

Jeanne so sorry to hear about your eye problem...that has to be horrible! Prayers are going out to you :-)

I just purchased some lemons this weekend (4 for .89). No idea what a bargain I got...should have purchased more!

Check back in later...try to stay cool everyone...whew!!
93 here today...vina
---
| | | |
| --- | --- | --- |
| RE: OBF doggie days of summer | | |
Jeanne~ Not a problem at all with waiting! I want you to be able to enjoy everything (plants included!), so I can wait it out.....anticipation makes me sweat bullets, though...LOL
Is there anything you DON'T want me to send for Crystal? I know some folks don't let their doggies have tennis balls or chew toys, because their teeth hurt easily. I don't want to send her something she's not allowed to have. That'd be no fun for her. :O(
I have a few things in mind....and I can't wait to go shopping for her. The kids are looking forward to it!
---
| | | |
| --- | --- | --- |
| RE: OBF doggie days of summer | | |
Melissa, your plants arrived today...your right they were fine over the weekend. :0) Oh! and do you still need baby clothes?

vina
---
| | | |
| --- | --- | --- |
| RE: OBF doggie days of summer | | |
Yay, glad to hear it, Vina! That was quick. :O)
Yes, Lili is still needing clothes. Thank you for offering to share with her! I appreciate that. It's unbelievable how difficult it is to find stuff for her. Seems to happen all the time, though...I have had the same problem for each of my girls at this age.

Maryanne, this goes for you as well- Please let me know when you have something together, and I'll send you the postage $ for it.
---
| | | |
| --- | --- | --- |
| RE: OBF doggie days of summer | | |
Maryanne, thankyou for the offer, I'm in trouble, you usually explain me, if I have confused you, I am officially beyond understanding. bunny, what size is Lili in now ? If i ever get your prize out I will include a couple of outfits. Vina, what kinda critter do you have ? what else do you like ? Melinda, glad to see you posting, you too Shirley. here is my ggrandaughter in my pool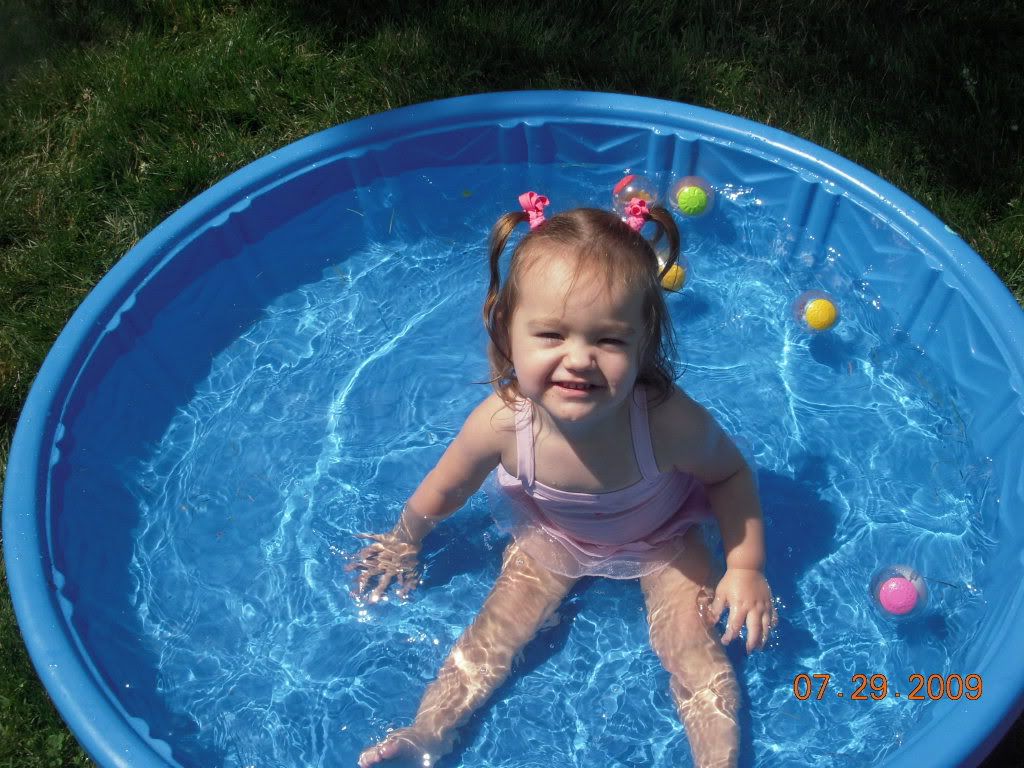 hugs carol
---
| | | |
| --- | --- | --- |
| RE: OBF doggie days of summer | | |
Carol-What a precious little baby doll. She's beautiful. I used to fix Sheila's hair exactly like that. Let's see that was 35-36 years ago. I told her it was the Pebbles look.

Shirley
---
| | | |
| --- | --- | --- |
| RE: OBF doggie days of summer | | |
Hi All!
You all have been posting lots of yummy recipes!
Sorry to be MIA. For a few days, I couldn't get on GW! Not sure what the problem was, but it seems no else posted there was problems so it must of been my server. Then I just got too busy. My best friend from Oregon was here. I've been working on invites for the tomato party and finding everyone's email. What a pain! I'm glad it is done. Next year will be easier since I tagged many names in my address book with tomato.

Carol,
How adorable she is!

Vina and Annie,
I sent you both emails about questionnaires.

Jeanne,
So sorry to hear about your eyes! I sure hope you are all better soon.

Maryanne,
Lol about the tomatoes. Though it is sad you didn't get a chance to try again.
Good luck with the new/old job!

Shirley,
Wow Cindy shut down her computer. She must of really been addicted!

Talk to you all later,
Remy
---
| | | |
| --- | --- | --- |
| RE: OBF doggie days of summer | | |
Carol, Your grandbaby is SO cute!
I have a couple of critters...2 cats (apple and kiwi)they are sisters. And a horse, boogie. We also have a couple of fish tanks (my daughter has one in her room and we have one in the living room) as well as a koi pond outside.

I have two babies...well a 1 year old son (Billy) and a 5 year old little girl (Taylor). She is starting kindergarten in September...I think I'm more nervous than she is! :0)

Besides gardening I enjoy being with my family...I am pretty low maintenance and not at all picky...so whatever you pick I know I'm gonna love! I think this is just so FUN anyway...

Tell me a little about yourself and your crittters? Is there anything you really enjoy...

Melissa, you don't need to send me postage...I'll just drop them in the mail probably end of the week. I have to go through some stuff...but I know I have a least a couple pair of jeans and some other stuff you could probably use for her. I had the same problem with Billy...when my daughter was born I saved everything she had. Packed it all away, so just in case I needed it...then 5 years later I have a BOY! Pink and purple dresses just wouldn't do...:0) so I when I was pregnant I purchased a bunch of stuff...well, he's only 1 year and wearing a 3T. He skipped over most of the clothes I had purchased...I had to buy him 3 different snow suits last year...he is growing so fast.

Talk to you soon...vina
---
| | | |
| --- | --- | --- |
| RE: OBF doggie days of summer | | |
hi remy, received your emails.
sent back the questionnairre (sp?). I have the one for everyone else, but carol is not on there?

I probably won't make it to the Tomato fest up there, but thank you for the email. We have one down here at Owasco Lake in about a 2 weeks. How funny is that...
vina
---
| | | |
| --- | --- | --- |
| RE: OBF doggie days of summer | | |
Treasa-I have your box ready to be mailed but can't find your address in the OBF ADDRESS OF MEMBERS.
Can you please send it to shirley.speed@shawinc.com and I can mail it today. If I don't receive it at this e-mail address it will be tomorrow before I can mail it.

Shirley
---
| | | |
| --- | --- | --- |
| RE: OBF doggie days of summer | | |
Hi Vina,
I checked. Carol's is the second to last one on the sheet for Veeja11.

Shirley,
I'll send you the updated questionnaires with Treasa's info.
Remy
---
| | | |
| --- | --- | --- |
| RE: OBF doggie days of summer | | |
Hi Remy, my sheet only goes to Missg (Gale) and then I have a long sheet of blank. So I don't know who I've missed? Thanks vina
---
| | | |
| --- | --- | --- |
| RE: OBF doggie days of summer | | |
















Hi All! Been busy getting the kids back on school schedule and numerous trips for hubby's PT. Hope everyone recovers from all the medical procedures & family visits!
Sign me up as November's Hostess please.
later...April
---
| | | |
| --- | --- | --- |
| RE: OBF doggie days of summer | | |
Oh April...you are too cute! Thank you for such a colorful welcome...LOVE IT!

I emailed Carol yesterday about shopping and such for her box and have not had a response...no big deal, but my Taylor really wants to go mystery shopping...she is so excited too! :0)vina
---
| | | |
| --- | --- | --- |
| RE: OBF doggie days of summer | | |
Jeanne's box is packed and ready to be sent out on Monday. Here's her DC #: 0309 0330 0000 5379 3245
The kiddos sure had fun shopping for a furry critter instead of a person! LOL

I hope everything makes it OK. I packed the breakables (those would be Jeanne's- NOT Crystal's!) as best I could, and in a separate bag, so that if they DID happen to get broken (knock on wood), it wouldn't leak onto everything else.
Here's hoping!
:O)

Have a great weekend, everyone!!
---
| | | |
| --- | --- | --- |
| newbie question alert :0) | | |
Okay...so I'm sending to April...who's sending to me? vina~~aka~~totally confused! :0)
---
| | | |
| --- | --- | --- |
| RE: OBF doggie days of summer | | |
Not sure what is going on. LOL!!! I'm not in the swap this month.

later....April
---
| | | |
| --- | --- | --- |
| RE: OBF doggie days of summer | | |
Melissa, I will be watching for your package later next week. I know Crystal will be so happy... and me, too!!!

Maryanne, My eye is not back to normal, but I am doing most of the things that I need to and would like to get your package mailed out next week. Tell me about your pet so I can get the right kind of things. Don't want to send turtle food to a kitten or something like that! LOL

Have a good weekend.
Jeanne
---
| | | |
| --- | --- | --- |
| Okay... | | |
Who am I suppose to be sending a package too?

Carol sent me to April who emailed me back that she is not in this months swap...Is this some kind of newbie breaking in joke?:0)

PLEASE...let me know who...thanks! vina
---
| | | |
| --- | --- | --- |
| RE: OBF doggie days of summer | | |
Okay...scrolled back up the page and see I'm sending to Annie...please let this be right. My daughter is champing at the bit to go shopping for this box! LOL :0)

Annie...you there? :0) Read your bio- and would like to send you a little something...are your doggies restricted on their gifts? I already have something in mind for you!

WHEW! vina
---
| | | |
| --- | --- | --- |
| RE: OBF doggie days of summer | | |
Vina !!! sorry !!! you send to Annie, I send to you, welcome to the family, miss carol is stressed, hot weather. baby dripping grape juice from room to room on my white carpet. other designer at my job got arrested for beating up baby fathers wife. so I've had to pick up her hours. but all in all I'm normally confused. please forgive me. I can only promise to get worse.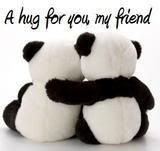 carol
---
| | | |
| --- | --- | --- |
| RE: OBF doggie days of summer | | |
Oh Carol...that's okay!! We all have craziness :0)

Although the drama you have at work sounds like a jerry springer episode and no one needs that much drama!

My daughter and I went shopping for Annie yesterday...I'm just waiting to hear if her 2 german shepards have any restrictions on goodies...then it will be in the mail.

Thanks so much...this has totally been an unforgettable beginning...but beginnings usually are!

Thanks to everyone for the welcome!!

Melissa, you little one's box will be going out tom. Nothing special, a couple pairs of jeans some fleece and a dress...hope it helps...

talk to you soon...vina
---
| | | |
| --- | --- | --- |
| RE: OBF doggie days of summer | | |
I am still out of town camping with the bears...lots of bears! Just popped into town to check my emails and make some phone calls.

Vina, I see you are sending to me...no restrictions re: my Germans. You do not need to send doubles!! Make life easy on yourself!

No emails from Deb (Debbya)and I see she has not checked in on GW since Carol posted partners.....busy Deb! My Germans already picked up a few things for Deb's dogs...Melvin and Toby. Hopefully she is still in the game. If any changes on my end, let me know.


I will be home Monday or Tuesday. Off to enjoy some wine sipping at the local wineries. CHEERS!!!!!!!!!

Have a great Sunday!!

Annie and the Germans
---
| | | |
| --- | --- | --- |
| RE: OBF doggie days of summer | | |
I hope everyone is having a good weekend and staying cool. We still have been really hot here in TX and no rain in sight. They say this is the worst drought we have had in years and I believe it.

Sue, I am thinking of goodies to put together for your box. With all of the dry weather and heat there isn't too much in my yard that looks decent to send right now but I have a few ideas.

Jeanne, I am so sorry to hear about your eye. I hope it gets back to normal very soon.

Vina, welcome to the group. I am sure you will enjoy it. Everyone is so nice.

Shirley, I am sorry I missed pairing up for hostess. I would be happy to take January since it looks like the rest of the year is booked up. Just let me know.

Carol, sounds like you have had a lot going on. Hope things get settled and back to normal soon.

What is the deadline date for sending for this month's swap? I am still getting Sue's box together.

Dianne
---
| | | |
| --- | --- | --- |
| RE: OBF doggie days of summer | | |
Remy-Yes Cindy just unplugged her computer....she will be back with us later. Sure do miss her though.

Sept-Maryanne
Oct-Melissa
Nov-April
Dec-Jeanne (Theme-KISS meaning keep it simple & special Christmas. I will let Jeanne tell you what she has in mind.

Well that was easy enough. We now have 2009 covered and Dianne will take January 2010.

I have two boxes to send out tomorrow and I should be caught up with all my boxes. Hopefully September will not be as busy as August has been.

Brittney (my granddaughter) moved on campus this year for her second year in college and I miss her already. I'm sure glad we still have Dawson at home. I promised Brittney I would take her shopping for new clothes so we will have that day together when she decides which day she wants to go.

Jeanne-You take care of yourself and that eye...when something happens to our eye or eyes is that not the scariest thing ever.

Annie-Go light on that wine tasting!!!!! LOL I love to go camping but seems we don't camp much each year. My family is into the modern day camping though. We go and camp where there is lots of shopping and tons of stuff to do.

Shirley
---
| | | |
| --- | --- | --- |
| RE: OBF doggie days of summer | | |
Remy, Received your updated list...it stopped in the middle of Mellen's bio and then its blank...the internet gnomes are up to their tricks again! :0) vina
---
| | | |
| --- | --- | --- |
| RE: OBF doggie days of summer | | |
Jeanne~ I am going to try to make it to the PO today, but Lili is really sick, so I'm not sure I can. She didn't sleep a wink last night (which means I didn't, either!) and she's just now fallen asleep. I hope she gets a good nap in, the little booger sure could use the rest. And of course, she's teething at the same time she's sick, so she REALLY feels horrible. I'm trying to get her fever down....if it doesn't break by tonight, I'll have to take her to the ER. Poor baby has been much too sick this year. Adora had a bad case of RSV when she was this age, so I tend to be a little paranoid.

It's just a cold, I think....her daddy has it, too. He took Nyquil last night, so he slept alright. Medicine does strange things to him, though. He started talking in his sleep, calling me "Buddy", telling me I needed to get a move on.....and then he kept smacking me in the belly. (I was laying on my back)
I just rolled him over and told him to shut up.
LOL

ANYWAY...I"m sure that was TMI...
But I just wanted you to know I'm gonna TRY to make it today, Jeanne! I think maybe a car ride will be good for Lili- maybe help her sleep a bit. We'll see how mommy feels, though! :O)
---
| | | |
| --- | --- | --- |
| RE: OBF doggie days of summer | | |
Hi,
I'm still here. ;) School started and it seems as though I'm more busy! Trying to take advantage of every last second while the house is empty. I've been also trying to catch up with the yard, garden. It's been really chilly the last week, 50's at night. We also took a haunted cruise on the lake. It was so much fun, but sooo chilly, upper 40's that night! Lots of things to do, so little time, LOL! Be back later to catch up more with the thread. And, yes, I'm in the swap and working on my box. I still have a few more things to pick up. Will post when it goes out. :)
Hugs,
Deb, Melvin and Toby!
---
| | | |
| --- | --- | --- |
| RE: OBF doggie days of summer | | |
Melissa,
Don't you worry a bit about getting to the post office in a hurry. I hope Lili is starting to feel better. It is so sad to see them sick when they are so little. You know they can't understand why they feel bad.

I'm still waiting to hear from Maryanne. If I don't hear from her by the end of the week I will just mail some doggie things because from what I can remember she got a dog for her granddaughter. Didn't Maryanne just start a new job? I get so confused as to what I've read and who it was about. LOL

As for my eye, I went to the specialist again last week on Friday. I think it is coming along like it should. I just had some huge floaters to deal with after the vitreous detached so I am still dealing with them - at least smaller versions of them, now. You are right, Shirley, it is scarey to have something threaten our eyesight. I asked more questions when I saw the doctor and apparently when the vitreous detaches from the retina like this they do not reattach it... that threw me for a loop... I said, you mean you just leave it floating around in there! He said, "yes." My next appointment is in 3 weeks.
I must admit I have had various things over the years and become familiar with some conditions, but I know very little about eye problems.

Have a good week, everyone.
Jeanne
---
Post a Follow-Up
Please Note: Only registered members are able to post messages to this forum.
If you are a member, please log in.
If you aren't yet a member, join now!
Please Note: Only registered members from the U.S. are able to post messages here (this may be indicated by the title of the forum. All exchanges not indicated otherwise are restricted to those living in the U.S.)
If you are a member from an area mentioned above, please log in.
---
Return to the Round Robin Exchange Forum
Information about Posting
You must be logged in to post a message. Once you are logged in, a posting window will appear at the bottom of the messages. If you are not a member, please register for an account.
Please review our Rules of Play before posting.
Posting is a two-step process. Once you have composed your message, you will be taken to the preview page. You will then have a chance to review your post, make changes and upload photos.
After posting your message, you may need to refresh the forum page in order to see it.
Before posting copyrighted material, please read about Copyright and Fair Use.
We have a strict no-advertising policy!
If you would like to practice posting or uploading photos, please visit our Test forum.
If you need assistance, please Contact Us and we will be happy to help.

Learn more about in-text links on this page here